In this current reckoning of bad men there has been what feels like a sizable shift towards holding people accountable for their actions against others. This is a new thing. Anyone who followed Anita Hill's trial or, you know, has been a woman in the past forever years, cannot deny that the retribution these harassers are now facing is a welcomed and long overdue result to victims bravely coming forward. What isn't new and what has been tirelessly discussed when "great men" fall is this: how do we separate the art from the artist?
In response to this common thought-exercise that without fail lures the Woody Allen apologists out of their parent's guest house they've been crashing at "between jobs," many people have wondered whose art we've been missing out on as a result of this kind of abuse. In an excellent article for The Ringer, Kate Knibbs offers the speculation of Mad Men writer Kate Gordon's career had she not been burdened by sexual harassment from coworker Matthew Weiner. "Imagine if Gordon had not been forced to choose between fleeing and fighting," Knibbs wrote. Imagine if she'd been privy to an environment that let her choose to create."
While we can't pine over the art we've missed out on, we can look forward to the work that will spring forth from the #metoo movement. Many artists across all genres have been creating work tackling issues of consent and harassment for years. With this particular epidemic in the spotlight, who are the voices ready to fill the spaces left open by removing predators? Here are women artists across many genres who have bodies of work ranging from art convening specifically around themes of consent and harassment, to women's various experiences navigating our world. Some of these women have particular projects we are especially excited about, while others have existing bodies of work that struck us as incredibly relevant to the moment we are in, and we look forward to seeing what they do next.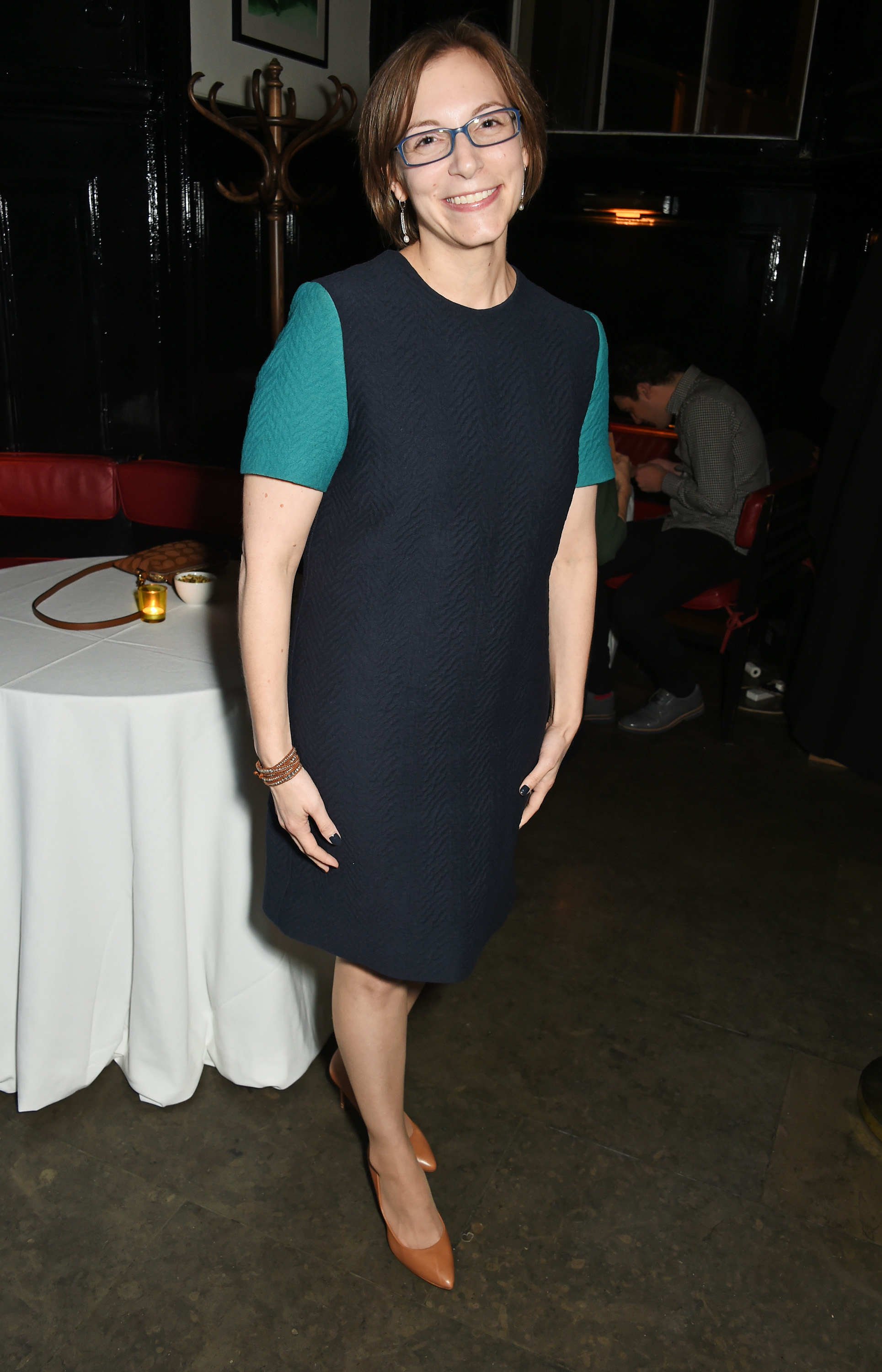 Anna Ziegler
Playwright Anna Ziegler's latest work Actually has been called "Theater for the Weinstein Moment." It explores the grey fuzzy areas of consent and how modern dating and hookup culture hasn't done much to help clarify anything. Ziegler is working with HBO to develop the play, which is currently running at the Manhattan Theatre Club, into a series.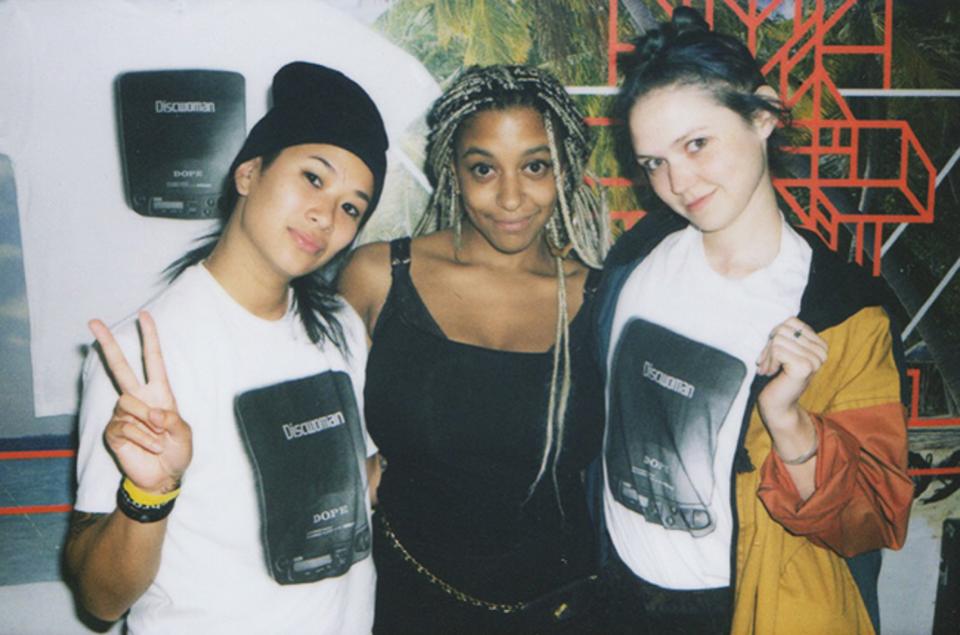 Discwoman (Emma Burgess-Olson, Christine McCharren-Tran, Frankie Decaiza Hutchinson)
The three-piece Brooklyn based DJ collective and booking agency, Discwoman, is putting in hard work to diversify the electronic and club music scene. Their popular events include all female, non-binary, and trans musicians and the collective helps promote and produce the work of these often overlooked artists. In the midst of a club scene that skews heavily to representing white male DJ's (DJ Mag released a list of Top 100 DJ's in 2016, only 10 of which were women) the collective told Rolling Stone that they focus on "celebrating all of the female DJs we had encountered through our local scene."
Lizzo
Few musicians make music as fun and uplifting as Lizzo. It is physically impossible to not be filled with joy from her song Good As Hell. Messages of self-love and female-empowerment are tied into funky fun beats you will find yourself humming at all times. It's exactly what you want to hear to hype yourself up before asking for a raise. It's the feeling of all your most affirming girlfriends coming together to hype you up before a first date. Her music, despite its retro grooves, feels like an anthem for moment women are going through right now. I suspect she'll continue to create music that resonates with the self-loving woman.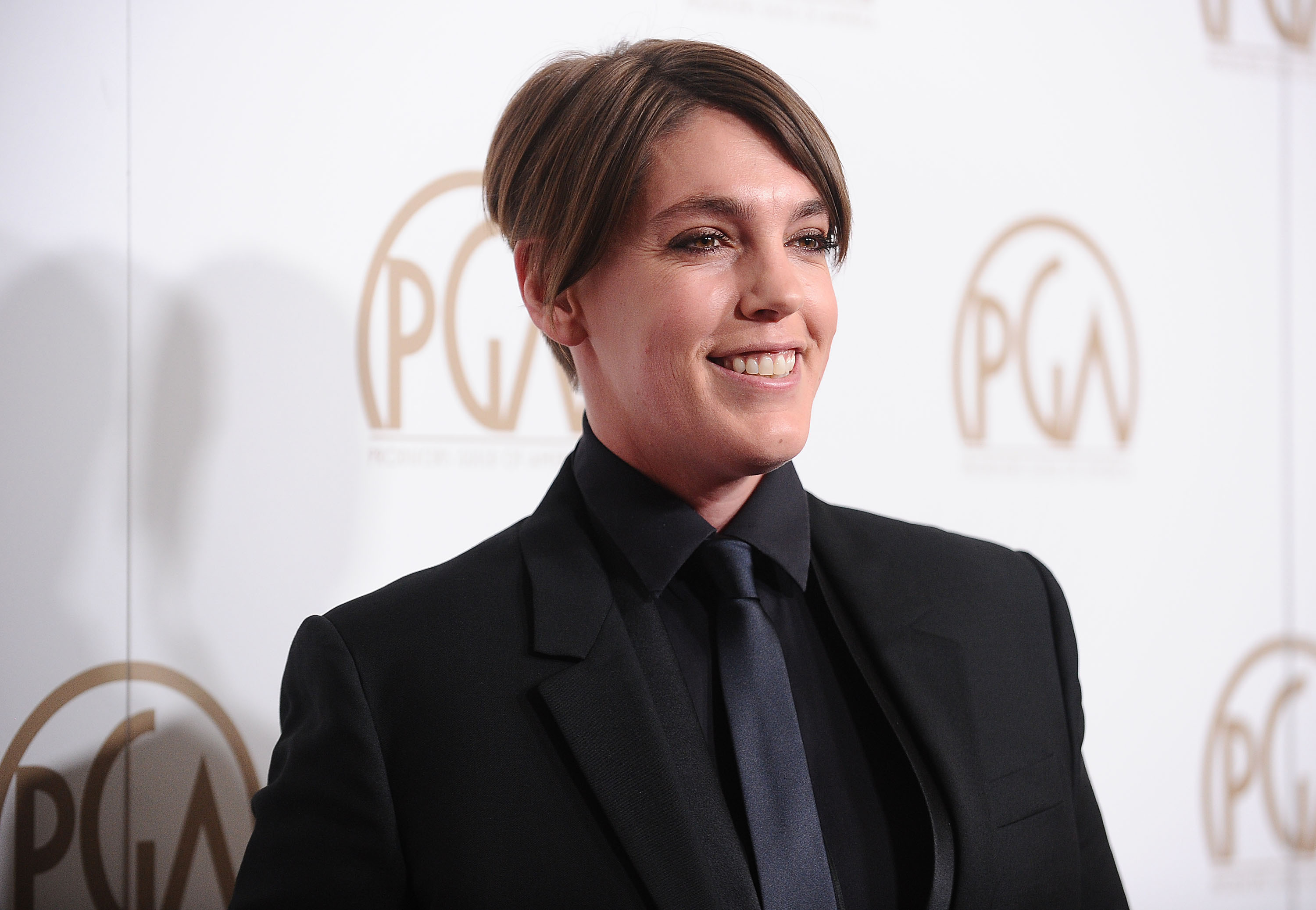 Megan Ellison
Megan Ellison's production company Annapurna Pictures is behind some of the best films in the past few years. Her, American Hustle, Zero Dark Thirty, 20th Century Women are just a few of the movies Annapurna has produced since opening its doors in 2011. Having a woman at the helm of a company behind the biggest productions in Hollywood surely shapes the kind of content being put out. On the docket are films from directing powerhouses Richard Linklater and Barry Jenkins, as well.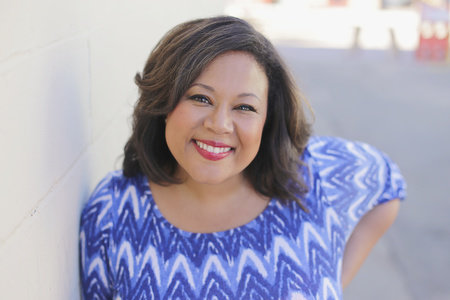 Jasmine Guillory
Jasmine Guillory's debut novel The Wedding Date is slated to come out January 2018. The romantic comedy already has high praise from literary star Roxane Gay, who calls it "one of the best books I've read in a long time." The is an example of the type of work that doesn't focus directly on issues in the #metoo movement but is important in portraying a fun and flirty side of black womanhood, a side often overlooked by mainstream media or misrepresented by non-black women writers. It'll be a book for all women to enjoy and indulge in, which we certainly deserve.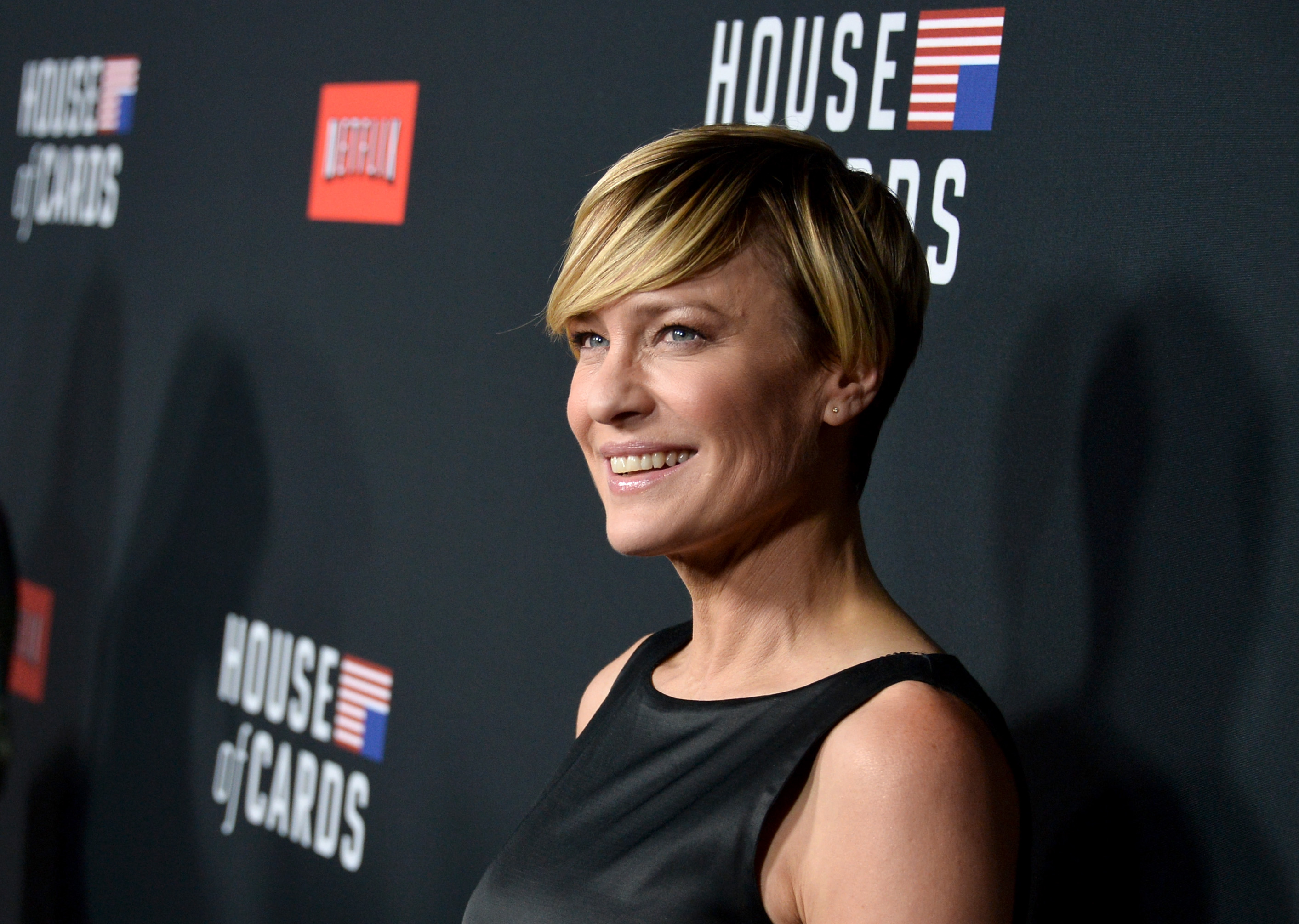 Robin Wright
Undoubtedly the most famous name on this list, Robin Wright holds a unique position in the #metoo movement. When her House of Cards co-star Kevin Spacey was removed from the show following sexual assault allegations, it was all but assumed the show would end at his departure. However, Netflix has announced to the pleasant shock of many that they'll make the final season with Wright as the lead. Seeing a platform not fold a show, which would leave hundreds of cast and crew members unemployed, but instead have confidence in the female lead to carry the show sends an incredibly powerful message. Her performance in the show's final season will be one to watch.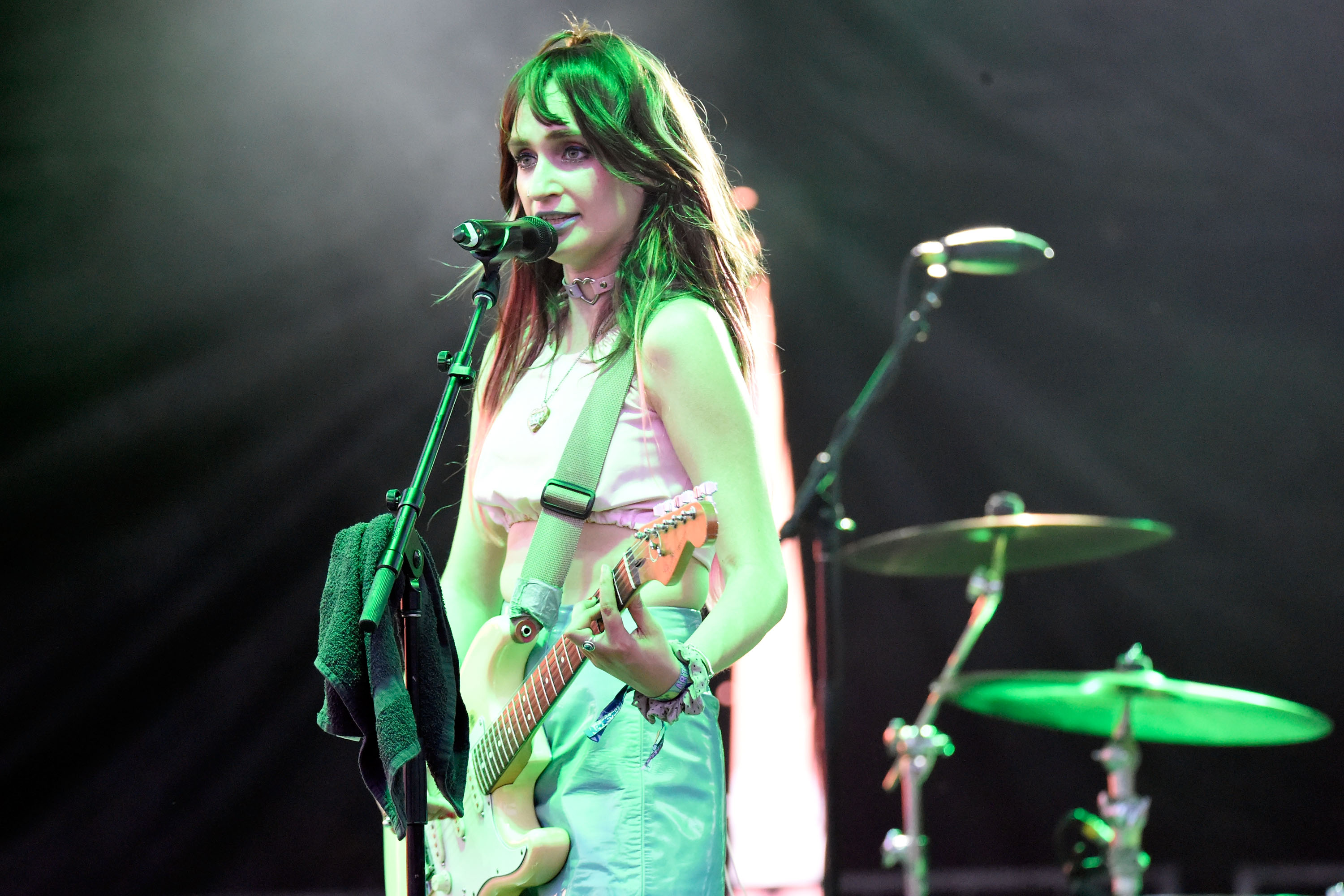 Sad13
You likely know Sadie Dupuis as the lead vocalist of the band Speedy Ortiz but she has released solo work under the moniker Sad13. In her debut solo album, Slugger, Dupuis aimed to make songs that "put affirmative consent at the heart of the subject matter and emphasize friendship among women and try to deescalate the toxic jealousy and ownership that are often centered in romantic pop songs." One of the songs on Slugger, "Get A Yes" is a fun synth-pop love song about, you guessed it, consent!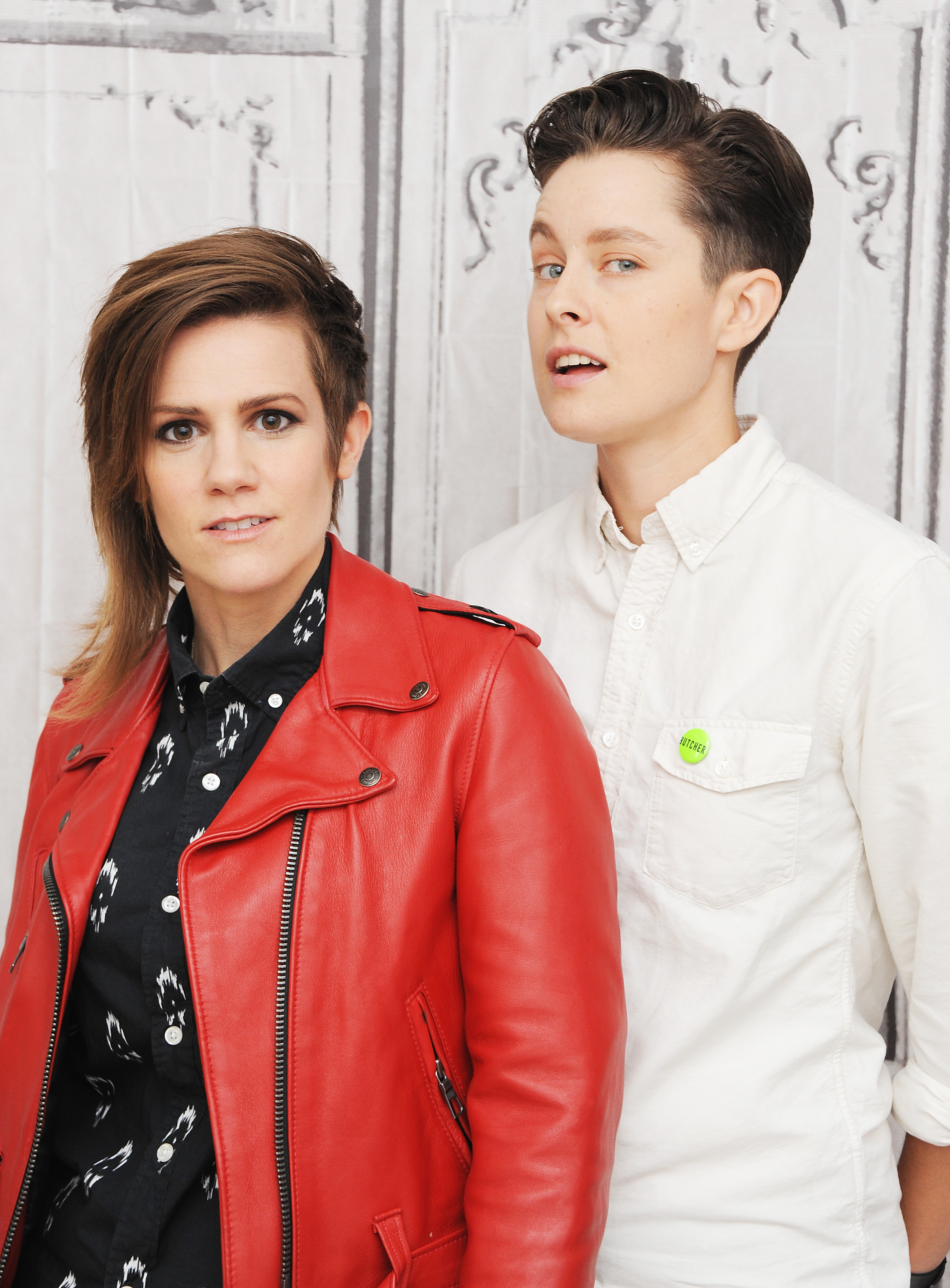 Cameron Esposito & Rhea Butcher
Cameron Esposito and Rhea Butcher are two of the funniest standups working today. The comedians, who are married to one another, co-created the show Take My Wife on the now-defunct Seeso network. Esposito tweeted that they made sure the show "involved women, queer folks, and people of color in all-levels and aspects of production, with mostly female department heads." At the end of this year, they are releasing an album,Back to Back which Esposito describes as "inherently political" because of their identities as queer women in America.