A Spanish tarot card reader, claiming she's the daughter of Salvador Dalí, has led a judge to order the exhumation of the great surrealist painter to take samples for a paternity suit,
BBC reports
. If she does turn out to be his heir, she'll be entitled to a portion of his sizeable estate.
A few things going for her:
1) She's a tarot card reader, which is pretty much the most Dalí-esque occupation a person can have.
2) Minus his signature mustache, they look pretty damn alike.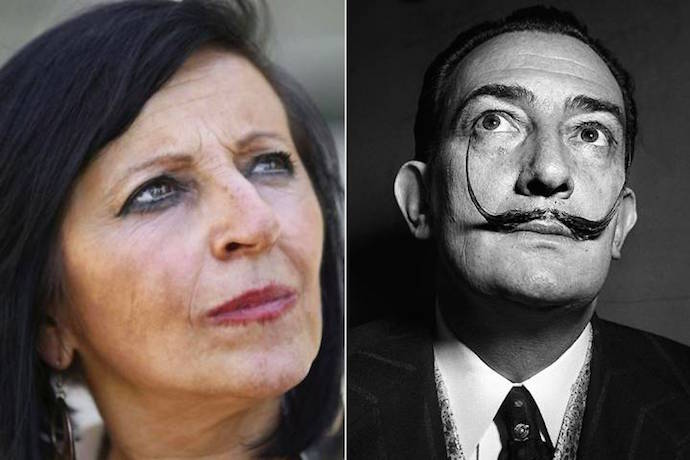 3) This totally
would
happen with Dalí's estate.