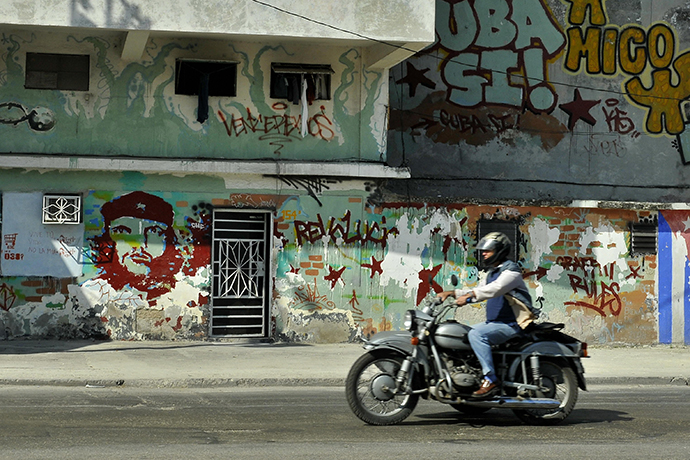 In 1952, Che Guevara embarked on an eye-opening motorcycle expedition across South America.

In 2017, you're embarking on a motorcycle expedition across Cuba.

So... basically the same thing. Minus your conversion into a hardcore Marxist.

Take off with RTW Moto Tours, now offering a unique series of 8-to-14 day motorcycle trips through Cuba. The first tour doesn't leave until December, but you should book now. Because it's a motorcycle trip through Cuba.

Your guide on this adventure will be Christopher P. Baker—prolific travel writer, motorcycle adventurist and self-styled "expert" on all things Cuba. We think you'll like him. Since he's going to set you up on a BMW F700 or Harley before leading you from Havana to the white-sand beaches of Cayo Santa María or to the colonial city of Trinidad.

On every tour, you'll dine at notable local restaurants and stay at private bed-and-breakfasts.

And depending on which one you take, you may also meet one of the island's most renowned tobacco farmers, visit Hemingway's former abode or hang out with the residents of Remedios as they prepare for their annual fireworks battle between the two sides of town.

And here you were hoping to avoid politics.