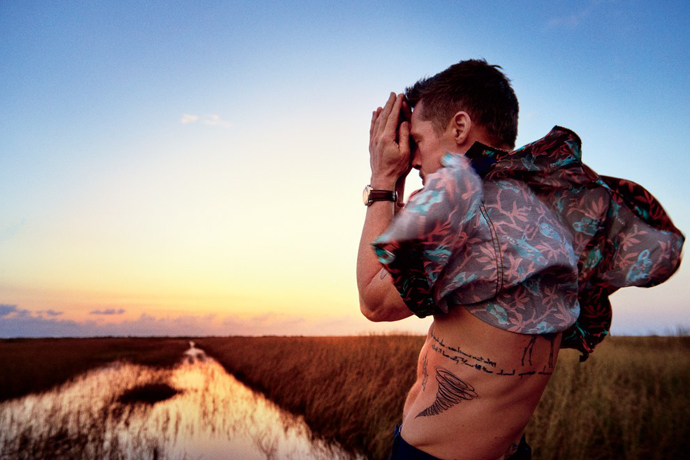 In GQ's new
wide-ranging interview
with Brad Pitt, the Hollywood royal kindly opens up about his family, his battles with alcohol, and the therapeutic effects of making things. And while this is perhaps coming from someone who would watch Brad Pitt dress a hot dog, it's a revealing, worthwhile read about someone who's remained hidden from the public eye over the past few months, but seems to have emerged hopeful and more self-aware. And I'd much prefer a world that has a hopeful, self-aware Brad Pitt.  
But today, we're putting aside the pottery and precious anecdotes to focus on the piece's photography, spanning three of our nation's most coveted national parks. And more specifically, Brad Pitt's kind-of-weird modeling poses in each. They may be every bit as revealing as the interview itself.
There are surefire, practical ways to use these otherwise bizarre poses in your everyday, normal life. So we're going to break down each for its everyday-life applicability, with a one-to-10 ranking, in Benjamin Buttons (by far his most utilitarian role). Since practicality is the name of the game here, we'll start with the most relatable:
The "Netflix and Die"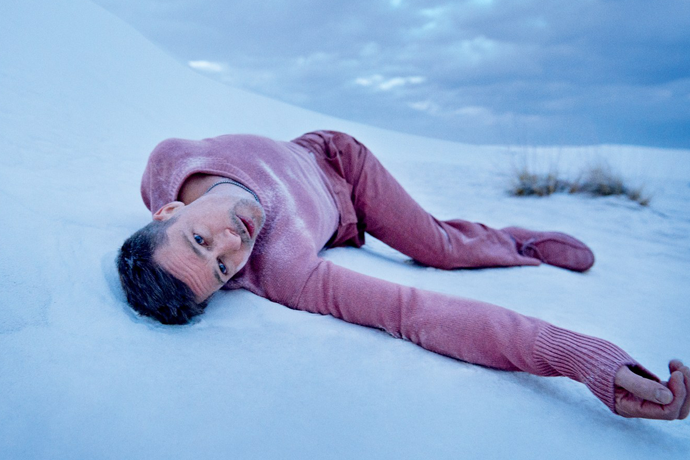 This position is just as useful during a Sunday hangover as it is amidst a substantial quarter-life crisis. Practical almost anywhere outside of a conference room. This one gets 9/10 Buttons.

The "Windy Brunch"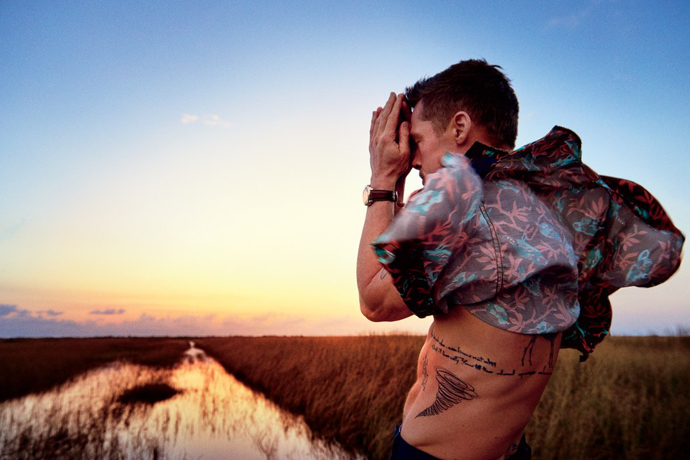 This is absolutely perfect for entertaining a demanding spring brunch crowd as the weather warms up. And while it's definitely the most gorgeous pose of the set, points get docked here for uncontrollable weather variables. (It's important to note that this pose will absolutely hold up should your "Windy Brunch" turn into a "Catastrophic Tornado Brunch", as supported by Brad's rib tattoo and praying hands.) 3/10 Buttons.

The "Any More Questions?" (aka the "Just Cooked a Fire Soup")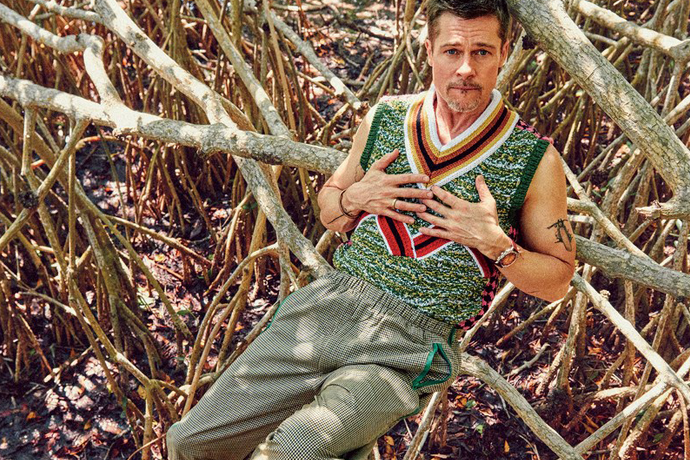 This is a sauce-heavy move perfect for job interviews and family dinners alike. An easy 7/10 Buttons here.

The "Abrupt Sob"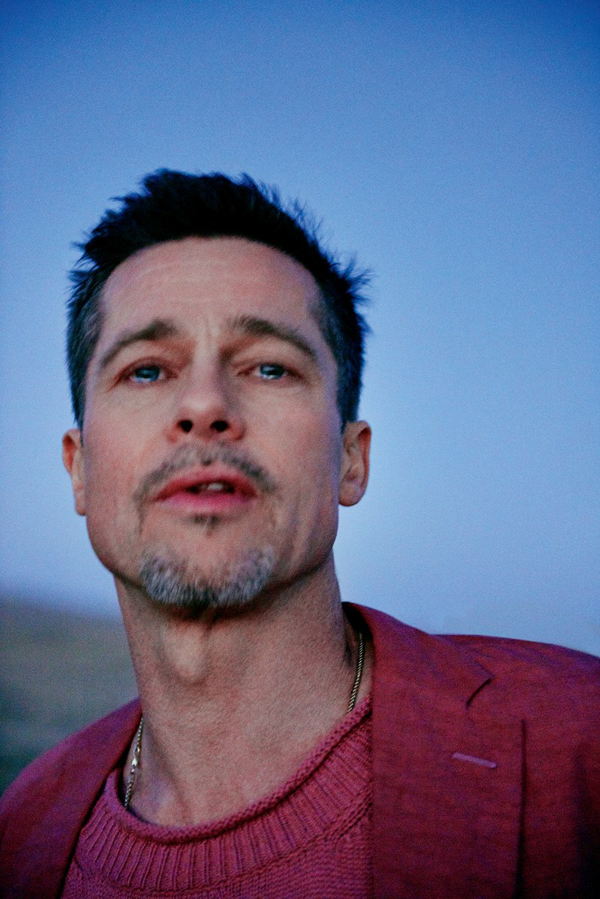 Anyone who has ever watched an ESPN "My Wish" segment can absolutely relate to this one. 6/10 Buttons.

The "Surprise Spring Shower"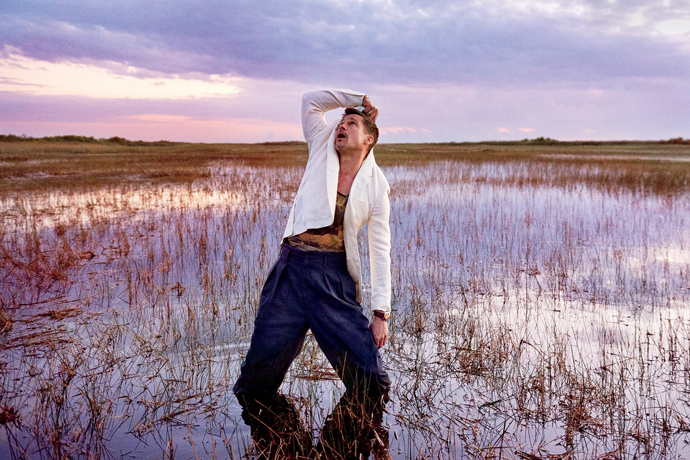 As useful as this position is for a rainy day, not all days rain. Once again, points docked for relying too heavily on mother nature. 4/10 Buttons.

The "Hunky Tumbleweed"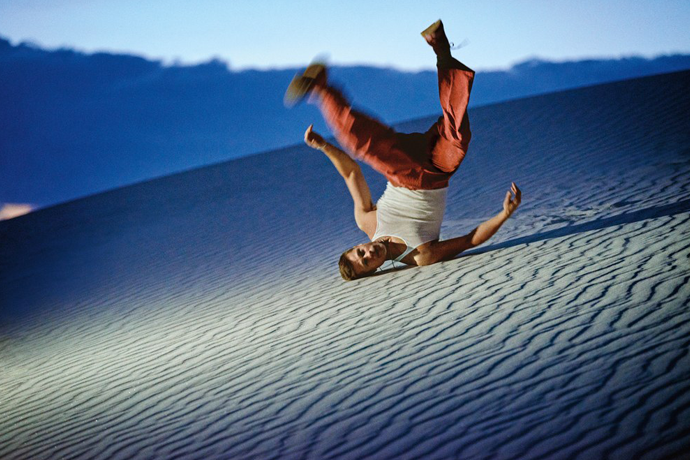 While hardly ever useful, we're dolling out bonus points for being by far the most committed and skilled of the poses. The "HT" gets 10/10 Buttons.

—Thompson Brandes