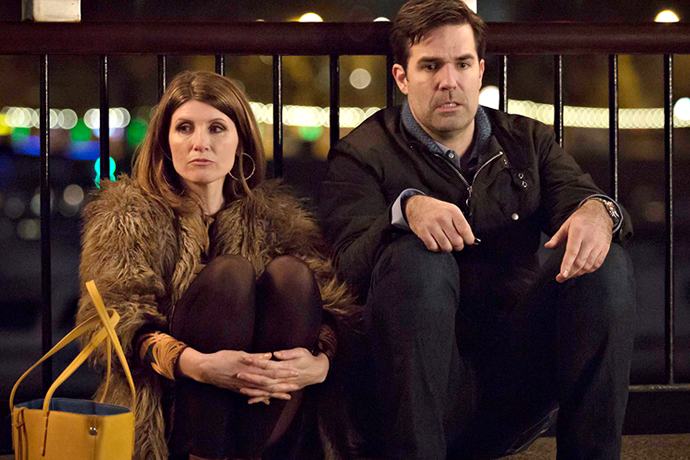 A television fan living in the 21st century faces the tyranny of too much choice: how the hell, one thinks, can I possibly watch everything I want to watch?
We don't have an answer to that question, except to say it's just not possible.
We do, however, have a brief reprieve from your growing backlog of prestige television (and probably
Friends
), in the form of three highly streamable six-episode British comedy series—one of which,
Catastrophe
, has a new season coming out on Amazon Prime this Friday.
With a running time of less than three hours per season, these shows are light snacks in a pop cultural universe drowning in fat (some very tasty, some less so, but you get the metaphor). They're fast-paced, whip-smart and helmed by three eminently talented female writer-creators, who perform double duty as their shows' stars. They're also British, so funny accents abound.
We recommend you check them out, in the following order...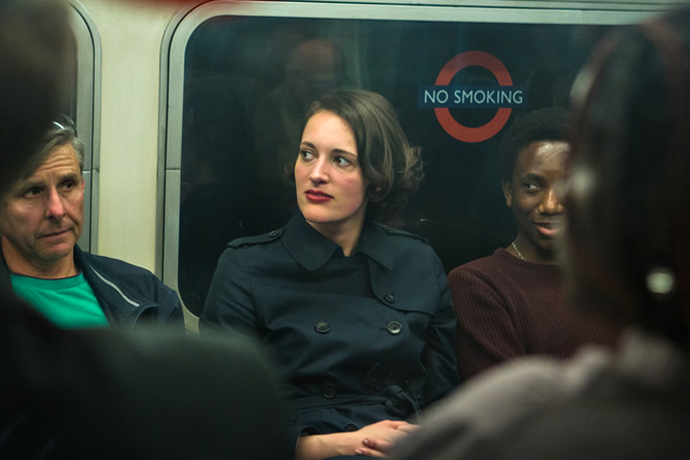 Fleabag
Seasons:
1 (The second season is set to be released in 2018.)
Platform:
Amazon Prime
Features:
Sexual depravity, Dickensian nomenclature, tense familial relationships, revealingly subtle cracks in the fourth wall.
Why You Should Watch It Right Now:
From the moment the series begins—and it's, err, quite the moment—you know Phoebe Waller-Bridge's
Fleabag
is not going to be just another television-watching experience. Its protagonist—simply named Fleabag—is unapologetically acerbic, sardonic, crass and shameless. Waller-Bridge, as Fleabag, delivers a controlled, yet unhinged performance that brings to mind Julia Louis-Dreyfus's in
Veep
—both actresses are masters at the art of the incisive facial expression. With a narrative device that keeps viewers in suspense about the nature of Fleabag's best friend's death, the series feels both like a long movie, and unmistakably TV.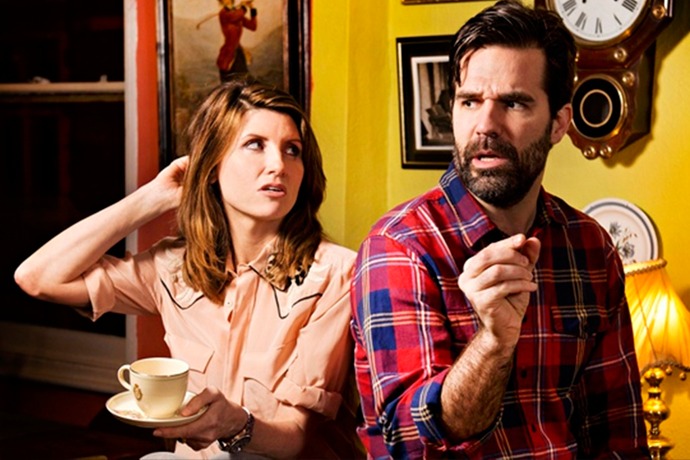 Catastrophe
Seasons:
2 (The third season comes out on Friday.)
Platform:
Amazon Prime
Features:
An unexpected pregnancy, strong Irish accents, tragicomic struggles with addiction, Carrie Fisher.
Why You Should Watch It Right Now:
After a fling results in an unexpected pregnancy—think a more mature version of
Knocked Up
, but British, and not way too long—an American (Rob Delaney) and Irishwoman (Sharon Hogan) decide to have the baby and make their relationship work. There are the usual woes, as well as a cast of flawed family and friends, which feature some of the best comedic performances from actors you've almost certainly never seen before. More importantly, though, it's one of the only shows I've seen where the characters actually laugh at each other and each other's jokes—during arguments, sex, etc—which imbues the show with a sneaky sort of realism. Take some time to catch up on the first two seasons before Friday.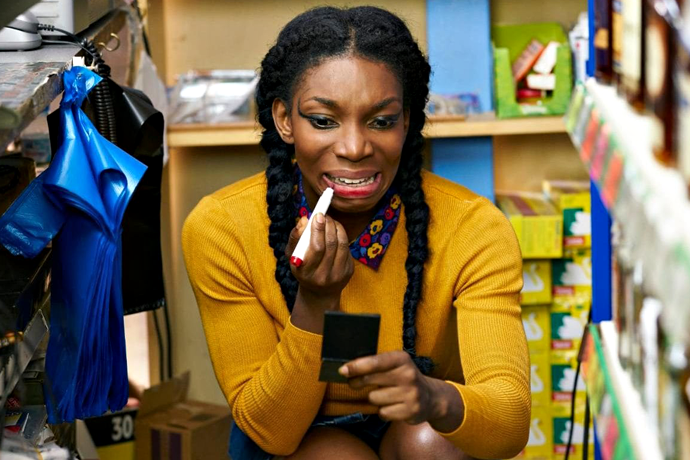 Chewing Gum
Seasons:
2 (No word of a third season yet.)
Platform:
Netflix
Features:
Awful poetry, unintelligible British accents, a gay best friend who says "Yas" a lot, pointed commentary on modern interracial sexual politics.
Why You Should Watch It Right Now:
It should be stated that
Chewing Gum
is far from a perfect show. Centering on a twenty-something girl-woman's quest to lose her virginity—she grew up extremely religious—the comedy can often skew over-the-top, floundering into the territory of that other Netflix show about a once-sheltered girl discovering her womanhood,
The Unbreakable Kimmy Schmidt
, but with none of the adept performances and Tina Fey-ing to help make it work. There are some glimpses, however, of what the show could be, especially in season 2, and creator/star Michaela Coel is certainly a singular, burgeoning talent. Check it out so you can tell people you were a championship of her work before she made it big.