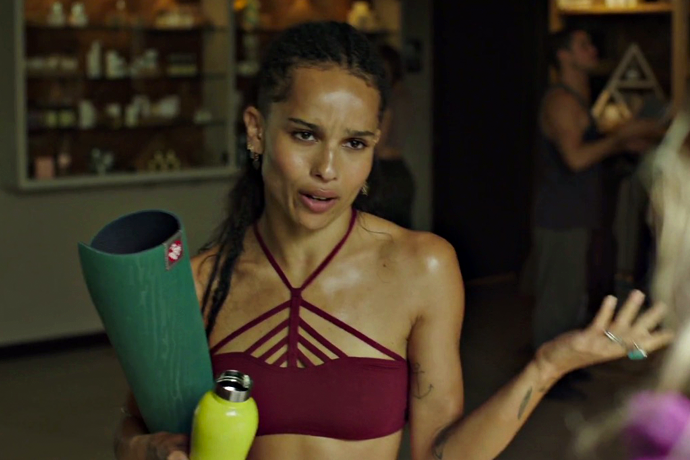 Things are going well for
Better Call Saul
. It just returned for a third season, it's garnering more critical acclaim than ever, and its Los Pollos Hermanos pop-up location caused some of the most infuriating New York sidewalk traffic in recent memory. There may be something to this whole "spin-off" thing after all.
So you know Hollywood is asking: "Say, might there be other TV characters or subplots that deserve their very own show, so we don't have to think of a new one?"
Here you go, Hollywood. Here you go. Our top nine dream spin-offs:
The Show:
Better Call Saul
The Spin-Off:
Nailed
The Logline:
Unbeknownst to Jimmy McGill, aka Saul Goodman, the nail salon where he works and lives is actually an elaborate front for the manicurists, a group of outlaws who are funneling massive amounts of drug money to their "customers," right under his nose. Pass the cucumber water.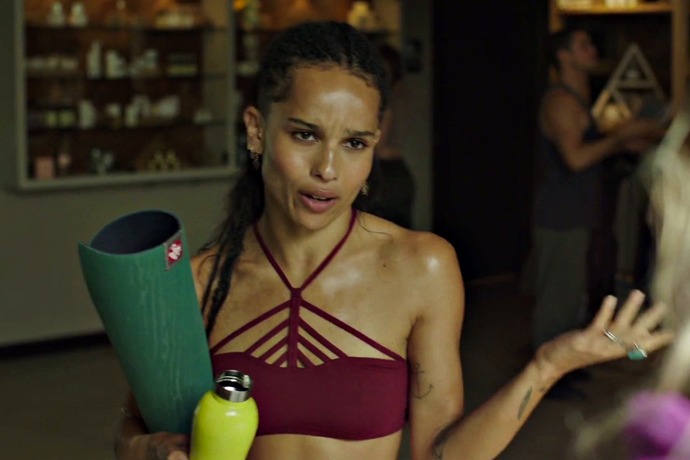 The Show:
Big Little Lies
The Spin-Off:
Weird Awkward Truths
The Logline:
Ed keeps running into Bonnie after workout classes, and... keeps making cringe-worthy comments about how great she looks after working out.
The Show:
Game of Thrones
The Spin-Off:
Game of Thrones: King's Landing Nights
The Logline:
A steamy, behind-the-scenes look into the ubiquitous brothels of Westeros. Dwarves, giants, Hounds, Boltons. These freaks do them all.
The Show:
Veep
The Spin-Off:
The Book of Jonad
The Logline:
Jonah Ryan decides that it's time to share his irresistible charm and sparkling wit with the world, so he launches a presidential campaign of his own. After all, how hard can it be?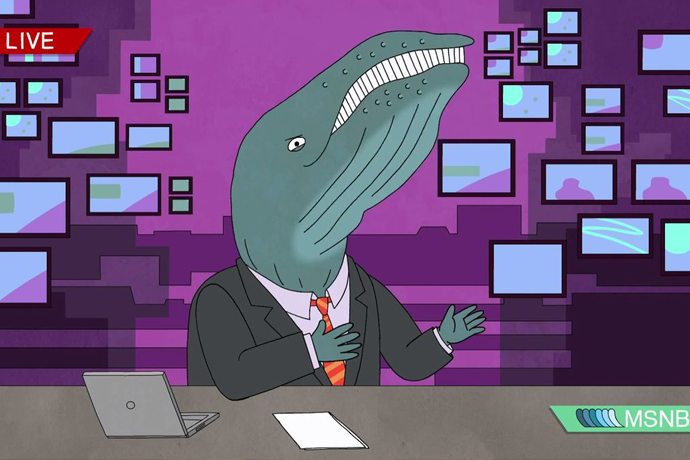 The Show:
Bojack Horseman
The Spin-Off:
Jumbo Ratings
The Logline:
Tom Jumbo-Grumbo, the unhinged blue-whale news anchor voiced by Keith Olbermann, leaves MSNBSea for a morning-show face-off against Megyn Kelly.
The Shows:
Chicago Fire
,
Chicago P.D.
,
Chicago Justice
The Spin-Off:
Chicago Parking Enforcement
The Logline:
The baddest crew of booters in town do battle against Chi-Town's most hardened meter scofflaws.
The Show:
Westworld
The Spin-Off:
Accountantworld
The Logline:
When the future's rock stars, zillionaires and celebrities want to see what it's like to have a desk job, they head to Accountantworld. With the help of the hosts, they get the full workplace experience, complete with arguments over who broke the printer and reluctant crowdfunding for Brenda's retirement gift.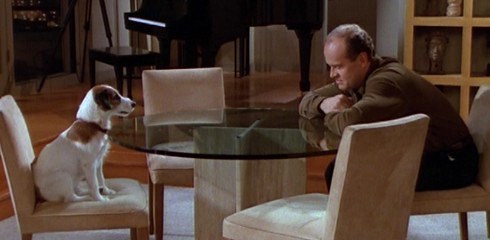 The Show:
Frasier
The Spin-Off:
Here's Eddie!
The Logline:
In this unscripted series, a Jack Russell stares directly at you for 22 minutes each week.
The Show:
The Americans
The Spin-Off:
The Russians
The Logline:
A live feed from the White House.