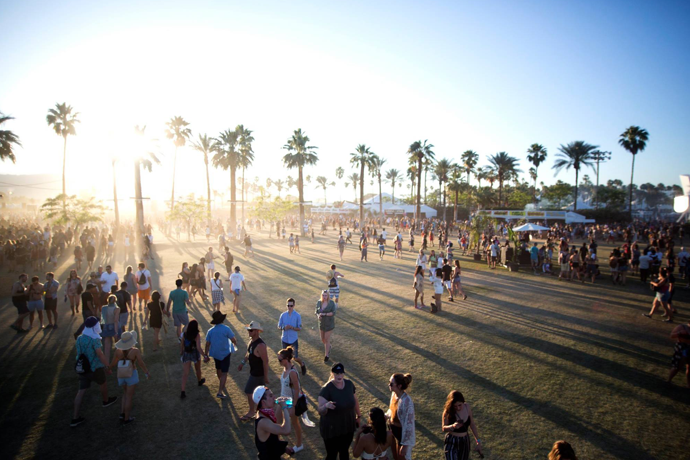 April has a bit of a bad rap.
There's that generally annoying day kicking it all off. There are those showers for imminent yet seemingly far-away flowers. There are other things, surely.
But this year, the fourth month of the year comes bearing a hell of a lot of culturally significant moments in music, art, literature, film, television and the like. Things like the new Louis C.K. Netflix special, a series based on Hugh Hefner's shenanigans, the Tribeca Film Festival, numerous music-centric events in beautiful locations...
Hey, we've actually got a lot to look forward to.
Let's break the best of it down right now.
4/2: MLB Season Begins
'Tis the (regular) season, once again. Things will kick off Sunday with the Yankees taking on the Rays, the Cubs taking on the Cardinals and the Giants taking on the D-backs. And then they will continue for many months, for you to either follow closely or tune in periodically when the timing and bar is right. Whatever works.
4/4: Louis C.K. 2017 on Netflix
The comedian/actor/writer/everything else is set to release two stand-up shows—here's the first of those, which was shot in DC and is called, quite descriptively,
2017
.
4/7: American Playboy on Amazon
Ever wonder about the real story behind Hugh Hefner and the rise of
Playboy
? For those who just nodded yes, here's this docuseries that spans over six decades and tells the dual narrative of Hefner's personal life and the America he was trying to build his empire within.
4/7: The Far Field by Future Islands

Our massive respect for Samuel T. Herring ever since
that fateful Letterman live performance
is reason enough for us to give this album a go, but the fact that Debbie Harry makes an appearance on "Shadows" doesn't hurt either.
4/11: Too Much and Not in the Mood by Durga Chew-Bose

This debut essay collection from the Brooklyn-based writer and critic will touch on art, literature and pop culture. It's already got intellectual circles buzzing—and you know how those folks don't buzz lightly.
4/14-4/16; 4/21-4/23: Coachella
To the desert of Indio you go, through a sea of flower crowns, to a land where Radiohead, Kendrick Lamar, Lady Gaga, Justice and Future roam free.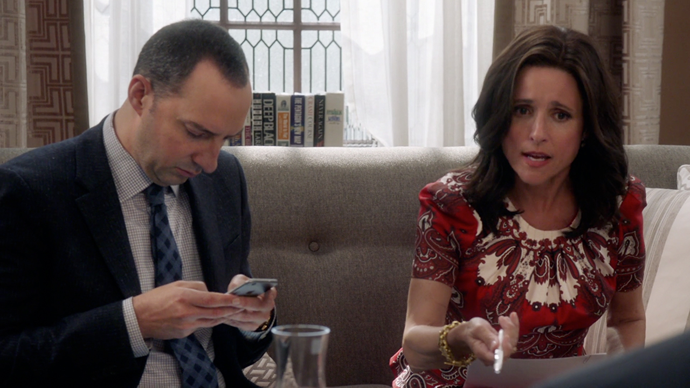 4/16: Veep Season 6 Premiere
Julia Louis-Dreyfus is back as Selina Meyers, who this season works to define her legacy as ex-president. It's likely just as cringe-worthy and hilarious as any fictional presidential administration can be. Now we'll see if it can keep pace with the real one.
4/18: Killers of the Flower Moon by David Grann
The latest from
New Yorker
staff writer David Grann, 
New York Times
best-selling author of
The Lost City of Z
(there's some pedigree for you, all right)—this one's full of conspiracy, crime and murder in cold blood. So, not for the faint of heart.
4/19-4/30: Tribeca Film Festival
Should catching the year's best films, documentaries and shorts in venues spread across NYC be of interest, the Tribeca Film Festival's coming up this month. Yeah, we thought it would be of interest.
Starting 4/26: Walker Evans Exhibition at Le Centre Pompidou, Paris
You'd like an excuse to go to Paris. Here's this exhibition of photographs from Walker Evans, one of the most important 20th-century American photographers—many of whose documentary-style photographs have become iconic. See how that works out?
4/18: The Circle
It's a movie about the consequences of technology, in which Emma Watson's character lands a job at a huge tech and social media company, joins a groundbreaking experiment that pushes the boundaries of privacy and ethics, then, well, has to deal with the consequences. Calling all
Black Mirror
fans...
4/28: Humanz by Gorillaz
A lot of reasons to get hyped for this one. It's their first album since 2011, and Damon Albarn made us seriously doubt we'd ever get another. It was loosely inspired by Trump. It's stacked with a couple dozen guests (like Vince Staples, Kelela and De La Soul) and a short film. They're throwing and headlining their own festival later this year.
But you knew that already
.
4/28: Rock N Roll Consciousness by Thurston Moore
The former Sonic Youth frontman was joined by My Bloody Valentine bassist Debbie Googe and Sonic Youth drummer Steve Shelley for his latest solo release. So it's probably not going to not-sound like Sonic Youth.

4/28-4/30: Fyre Festival
Everyone's been talking about this new festival ever since it popped up on every supermodel you've ever heard of's respective Instagram feed a couple months ago. May as well go see what the fuss is about—especially since it's on a private stretch of the Bahamas, and headlined by Major Lazer, Blink 182, Migos, Disclosure and Lee Burridge. Odds are you'll enjoy yourself.