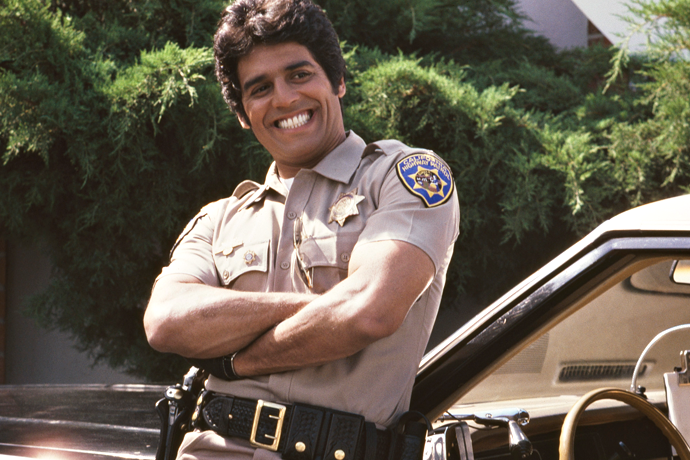 Now, of course, it's the stuff of slapstick. A joke. Camp at best, schlock at worst.
But once upon a time, there was a little NBC cop show called
CHiPs
, which told the tale of the day-to-day exploits of a duo of motorcycle-riding California patrolmen in mid-calf black leather boots. It was very serious business.
That was 1977, however, and things were different then.
But next week,
CHiPs
reboots itself as an action-comedy on the big screen with journeyman B-listers (Dax Shepard and Michael Peña) in the lead. Sort of sad. Sort of perfect.
So let's look back to that time and consider what it meant to be at the epicenter of it all. What it meant to have a million-dollar smile, phenomenally thick wavy hair and a cool name. Not Dax cool, but it was the '70s. Estrada still had an air of sex appeal to it.
In other words, let's look at what it meant to be Erik Estrada in the late 1970s.