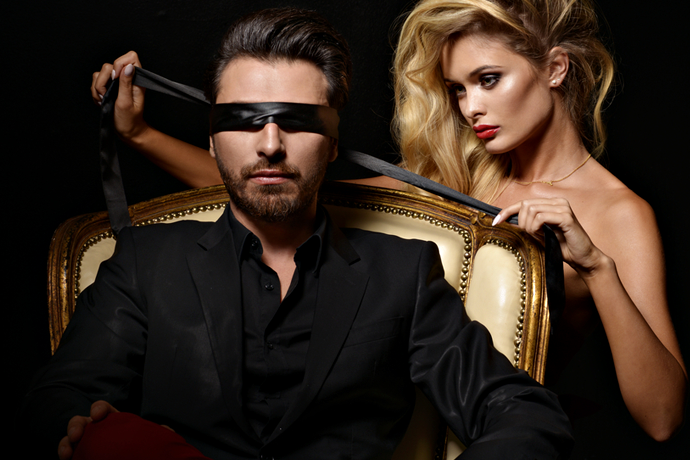 If LA does sex parties anywhere near as twisted and perplexing as last night's Oscars...

Then you'll probably be interested in Snctm, a Beverly Hills–based society dedicated to "the eroticism of the human race" and "furthering the cause of erotic freedom." And it's headed to New York and Europe now.

You may have seen this urbane, roving sex bacchanal going all Eyes Wide Shut on HBO. Or maybe someone you know has gotten familiar with their 18K-gold-and-crocodile-leather handcuffs at a pool party abnormally light on swimwear, even by LA standards.

Heralding its fifth year of existence, it's now taking new member applications for a so-called "New York Fraternal Order" in Manhattan, promising opulent locations and, beginning in April, a monthly masquerade party.

Anyway, the membership process is strict. And involves many questions. Probing questions. You may want to dust off that headshot, too.

The effort could be worth it, especially as Snctm says they're planning an upcoming journey to Cannes.

New move: the Palme d'Or.
Note:
<a href="https://www.snctm.com/" target="_blank"><strong>Snctm</strong></a>, now taking <a href= "https://www.snctm.com/application-form/" target="_blank"><strong>new member applications</strong></a> for the New York Fraternal Order, <a href="https://www.snctm.com/2017/02/24/founder-manifesto-no6" target= "_blank"><strong>more info here</strong></a>