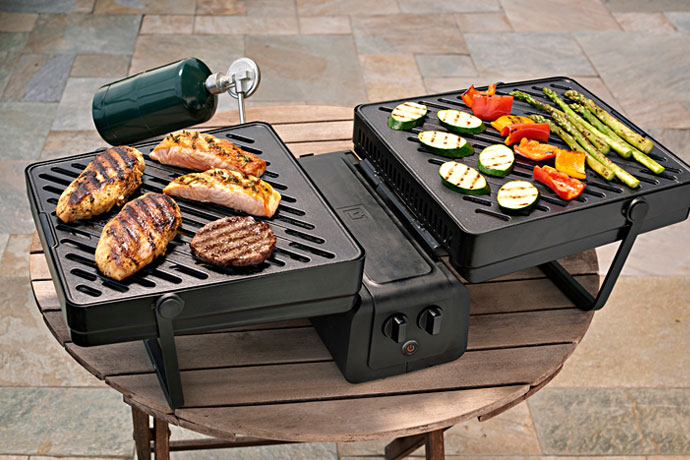 At long last, football season is upon us.
And with it: the imminent need to drastically improve your life during football-viewing hours.
And because we've always got your best interest in mind, we went ahead and tucked this year's essentials below. The largest portable grill around, bourbon-barrel-aged hot sauce, handmade leather footballs, duck prosciutto, a cast-iron fire bowl...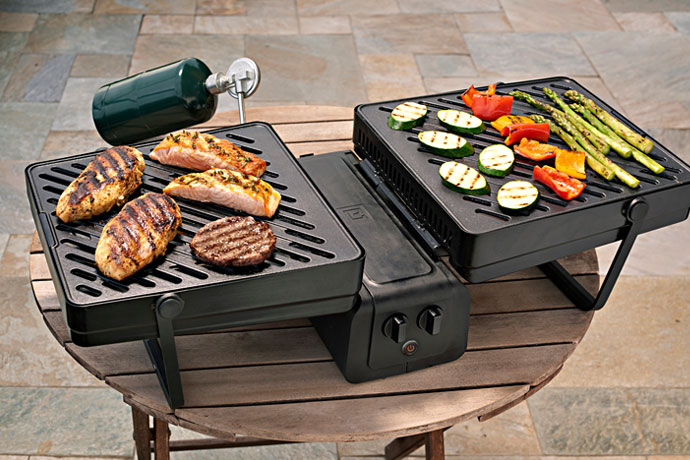 This thing claims to be the largest portable gas grill in existence. So it should be able to handle all your burgers, steaks and other pregame provisions. $250,
Elevate Grill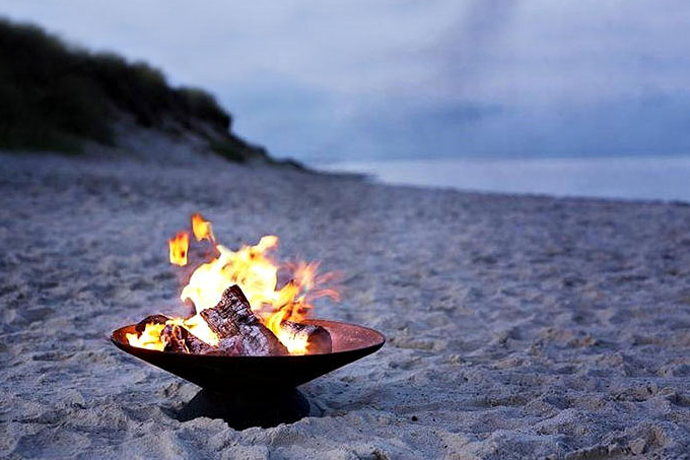 You'll trade stories from football seasons past around this backyard fire bowl. Roast marshmallows. Roast hot dogs. Maybe let the flames flicker over your face as you tell scary stories. But definitely those first three. $349,
Cast-Iron Fire Bowl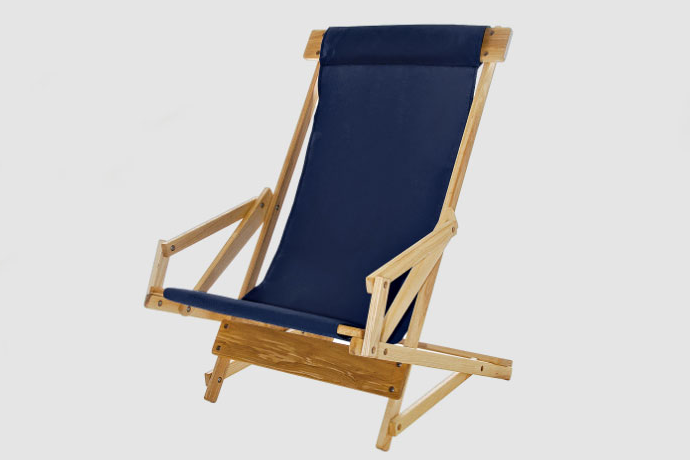 Then there's this, which is great for not standing up. $228,
Sling Recliner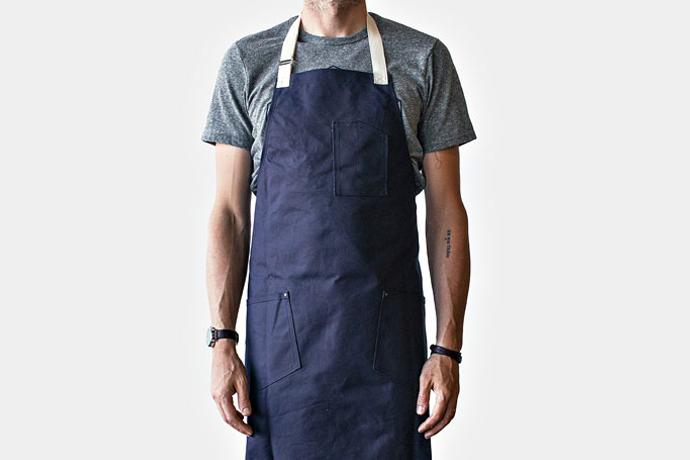 Here's a handsome Denver-made canvas apron to protect you from airborne liquids. Not today, mustard. Not today. $88,
Canvas Shop Apron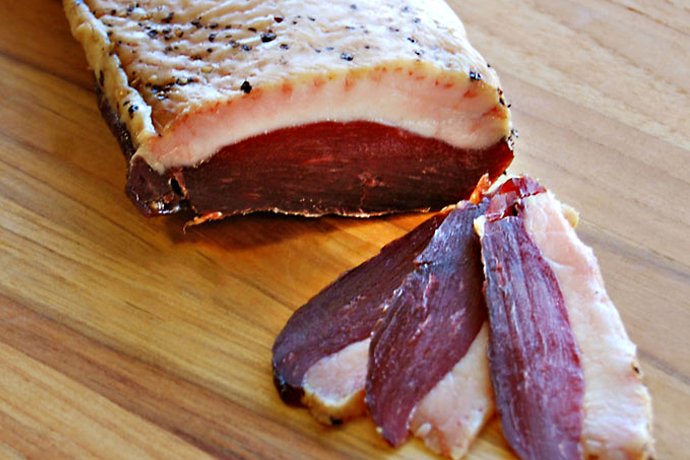 Prosciutto is good. Whole salt-cured duck breast prosciutto dusted with white pepper is a noticeable improvement. $12.50,
Duck Prosciutto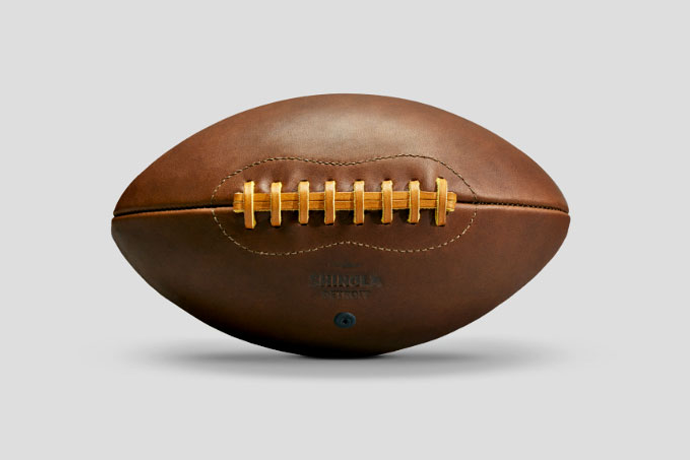 You're going to need something to toss around during all the grilling and drinking and general merrymaking. This hand-sewn leather football should do the trick. $150,
Shinola Leather Football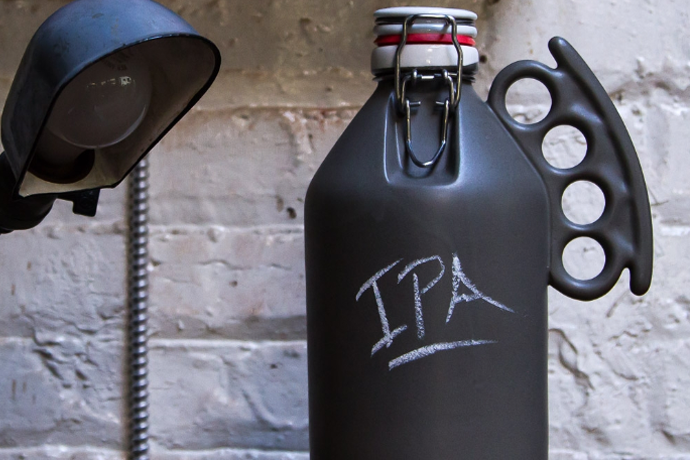 Your average growler keeps beers cold and fresh. This one does all that, plus you can write on it, and it's got a brass knuckle grip, for some reason. $80,
K.O. Handle Growler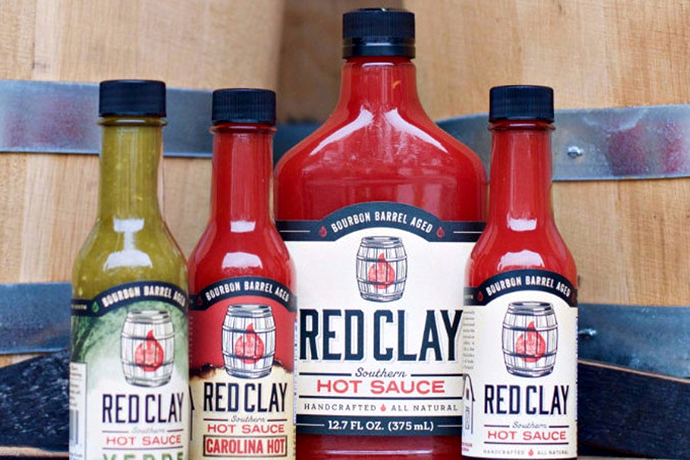 Hot sauce born in bourbon barrels. Try it. Like it. Pour it generously over everything. $18,
Red Clay Hot Sauce Flask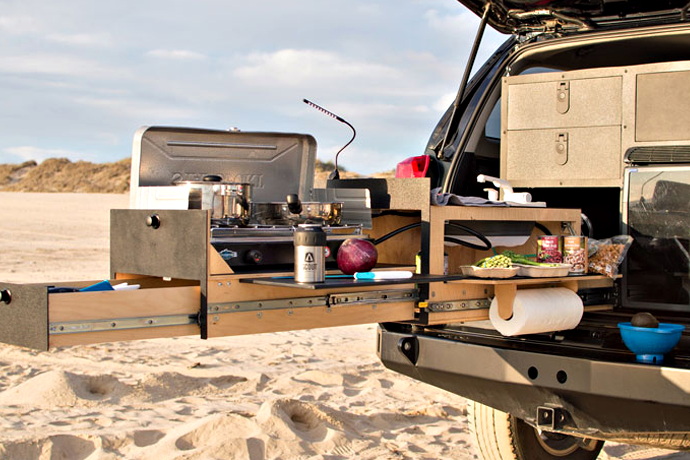 Sometimes a tailgate requires a full kitchen that you can just pull out of the back of your car. Like if your tailgate starts on a Tuesday. Price upon request,
Scout Overland Kitchen