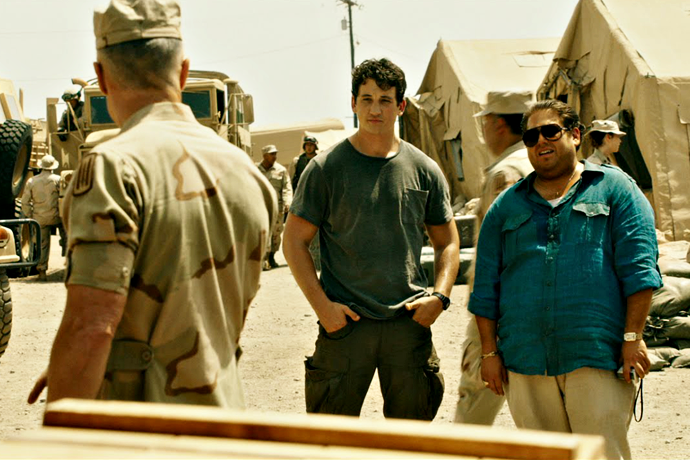 Here are five things that UrbanDaddy editors will be getting into this weekend. We call it... the UD Five.
War Dogs
"This movie is the true story of 22-year-old international arms dealers during the Iraq War. That sounds like serious stuff to me. But add Jonah Hill, Miles Teller, Bradley Cooper, the director of the
Hangover
trilogy, disco balls and a trip to Fallujah, and it sounds, well, I'm not sure exactly. A comedy? A
Big Short
–style condemnation of the excess of the early 2000s? Another
Hangover III
? It should be worth finding out this weekend when it opens nationwide."
—Chris LaMorte
"Holiday" by Overjoy
"I haven't heard anything I'd venture to dub the song of the summer yet. It's mid-August. So... I'm declaring my own. This lush, feel-good house track from LA-based trio Overjoy has been in my ears nonstop since it dropped last week. Things get particularly real for me at around 1:50, when the track gets a bit deeper and fuller, and again at 3:40, when the track sort of drifts off into a dreamy new dimension. I'm really into this song, is what I'm trying to say. Keep 'em coming, Overjoy."
—Ilana Dadras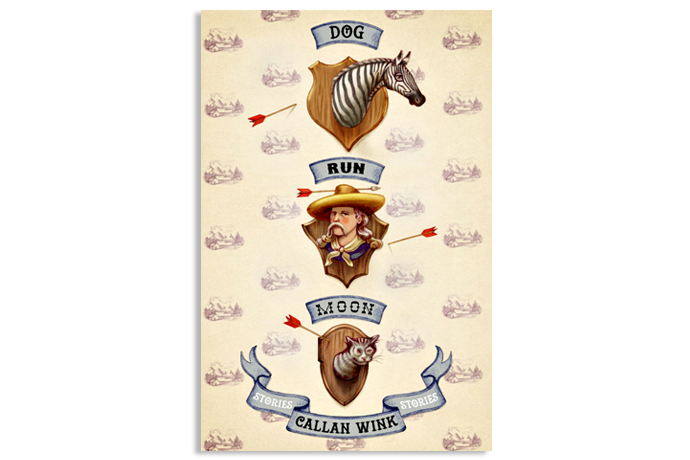 Dog Run Moon
"Mid-August feels like a good time to revisit Callan Wink's collection of short fiction, published earlier this year. It's about masculinity and open spaces, morality and starlight. The kind of book you want to read on a back porch with your feet up, lazing but also preparing to be a more enlightened person come autumn. I don't have a back porch handy, but I did pick it up again a couple days ago,
after he turned up on The New Yorker Radio Hour
for a leisurely, compelling chat with Thomas McGuane. They went fishing, and the quiet, rippled moments of camaraderie didn't get cut out."
—Lonny Pugh
Tickled
"Yesterday, I did not know that a sport called 'competitive endurance tickling' existed. But then, through a casual conversation with a Kiwi traveling companion that I had absolutely no idea would result in me knowing about said existence of competitive endurance tickling, I discovered the trailer for a documentary directed by a New Zealander called
Tickled
, which comes out this weekend in the UK, where I happen to be stationed for the next few weeks. (
You can still catch it in the US here
, and HBO has apparently acquired the television rights.) Apparently, it's about a web of tickling cells. And what happens when you slip down the tickling wormhole. And the dark secrets behind a whole damn tickling empire.
Here's the link
. Prepare to be deeply, deeply unsettled..."
—Sam Eichner
Katie Couric
"Katie Couric has a podcast. It's called
Katie Couric
. The podcast itself is good, if a bit milquetoast (check out her interview with Bob Costas above). But the fact that a celebrated journalist has a podcast bums me. I just heard about it on
Wait Wait...Don't Tell Me
, where I also learned she's pretty funny. Paula Poundstone was also on and she killed it. So to recap: Katie Couric has a podcast. I still like Paula Poundstone."
—Nathan Wahl