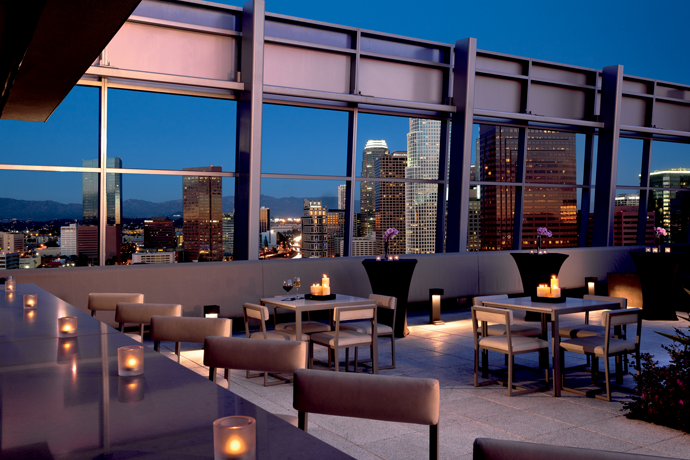 The sun is back on the upswing this week.
You have six new patios.
Crazy how things work out sometimes.
And thus comes our examination of the city's best new outdoor patios, born from the necessity that is you needing to dine on 26th-floor rooftops and toast beside blazing Beverly Hills fireplaces.
There was simply no other recourse.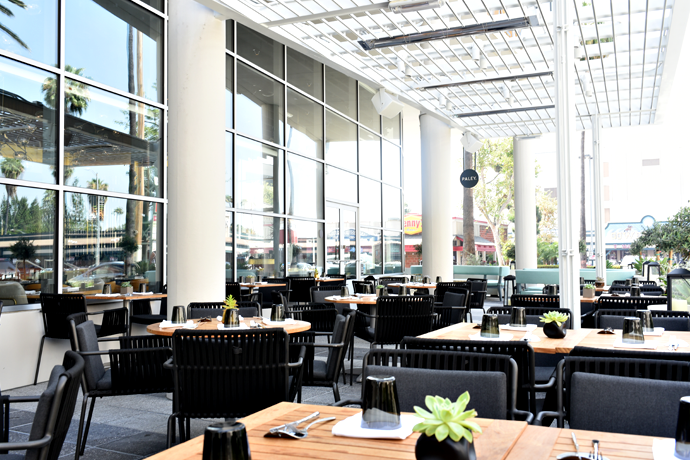 For Affectedly Deliberating "What Art Is" in Hollywood
Paley
just cracked the doors to a wide patio lounge, where you'll sit with clients and whiskey cocktails while discussing the plaza of sculptures below you featuring trippy humanoids encased in glass. Warning:
Encino Man
flashbacks loom.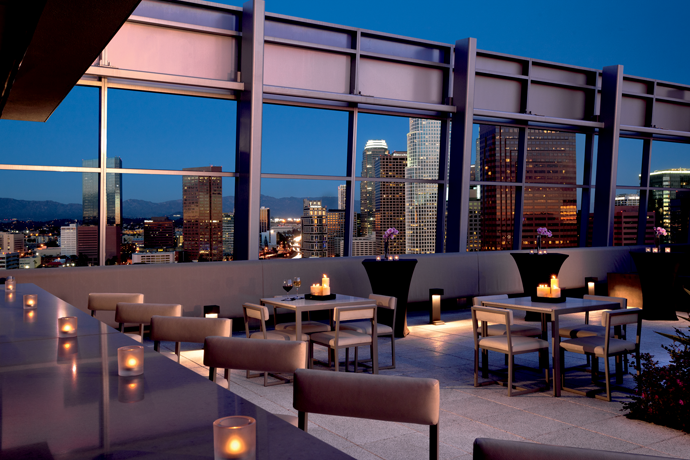 For Rooftop Dinner Dates at Great Heights
Every Friday and Saturday through September 3,
WP24 by Wolfgang Puck
is opening up a 26th-floor, open-air terrace atop Downtown's Ritz-Carlton. All so you can eat grilled jidori chicken and housemade bratwurst. So, better views than your average cookout.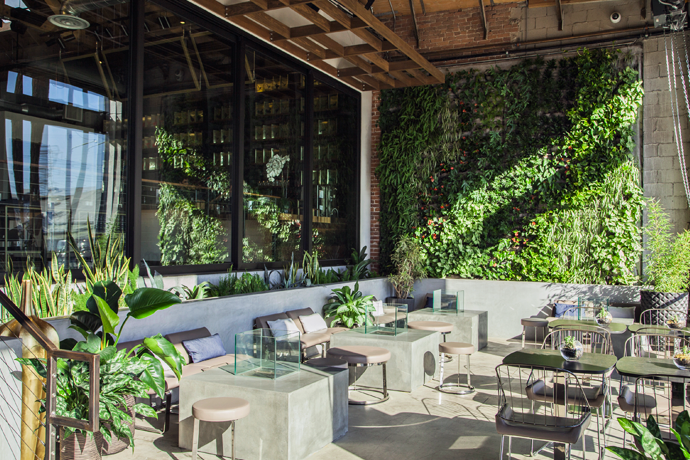 For Garden Vibes Over a Nice Cup of Tea
Meaning, cocktails that improve on tea by putting the stuff into Old Fashioneds and mojitos. The kind you'll drink among greenery shaped by the High Line's designers at Downtown's
American Tea Room
. Tea, you're not so bad after all.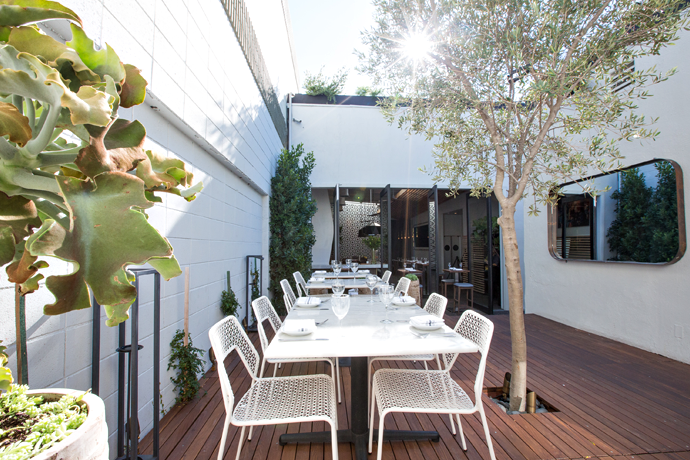 For a Lunch-Appropriate Courtyard with Wagyu Meatballs
Taste on Melrose
just upped its outdoor game with an intimate little courtyard under the open sky between its two main dining rooms. Its effect on your Wagyu burgers and meatballs must be tested for posterity. Repeatedly.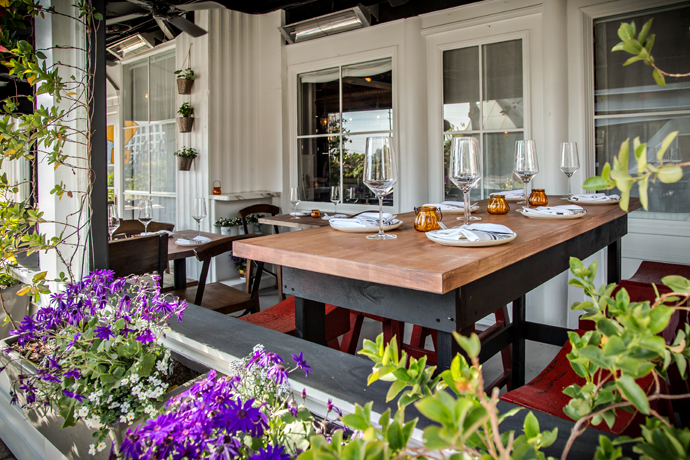 For Scene-y Rusticity on Sunset
You're eating moules-frites and rack of lamb on
the Guild's
charming Sunset-side patio liberally accented with flower boxes. And everyone driving by and walking by can totally see you. It's good for your Q Score.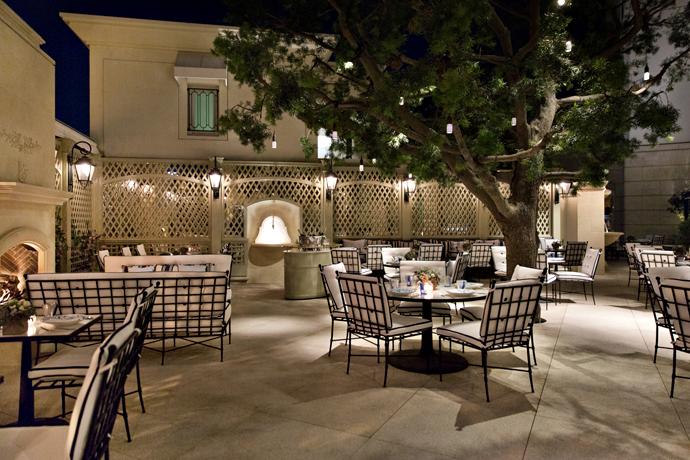 For Fireside Nights for Two in 90210
Pass Larry Flynt and go straight to
the Belvedere's
stunning alfresco situation at the Peninsula. By day, you'll be warmed by the sun. At night, by a roaring fireplace. Cold was never part of the deal.