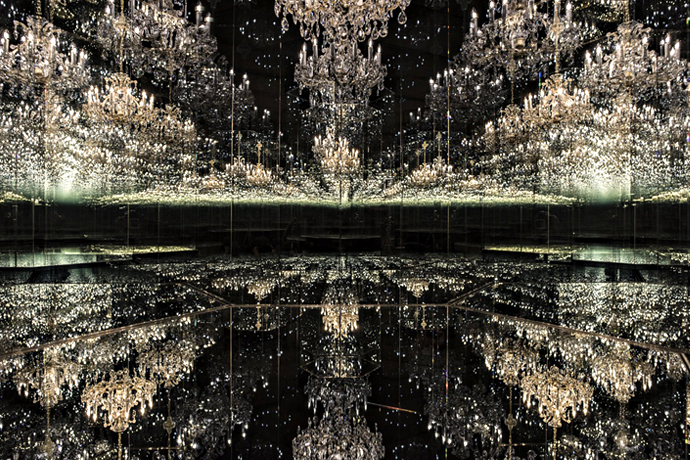 We trust you can keep track of the Basels and Friezes of the world.
And, hey, those might be totally sufficient for getting you your art fix.
But should you require some more, say, massive almost-waterfalls in Versailles, glittering mirror rooms in London or highbrow Mapplethorpe smut, well, we figured we'd step in with a little guidance.
Here, in short, are 13 must-see art happenings for the rest of 2016.
Now, let's see where you're heading: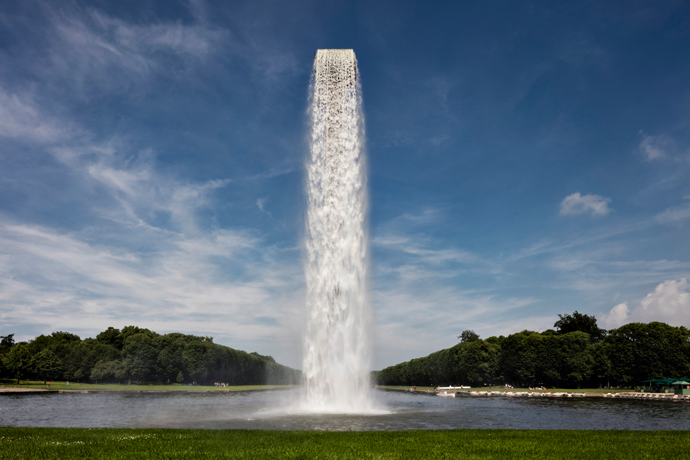 What:
Olafur Eliasson: Versailles
(June 7–October 30).
More on That:
This Danish-Icelandic artist has staged installations all over the palace, including the above waterfall, a glacial rock garden and a trippy mirror-and-LED situation inside the famous Hall of Mirrors.
Where:
Versailles
, of course.
Must-See:
All of it. But be sure to catch a glimpse of the waterfall through the glass doors of the palace's interior.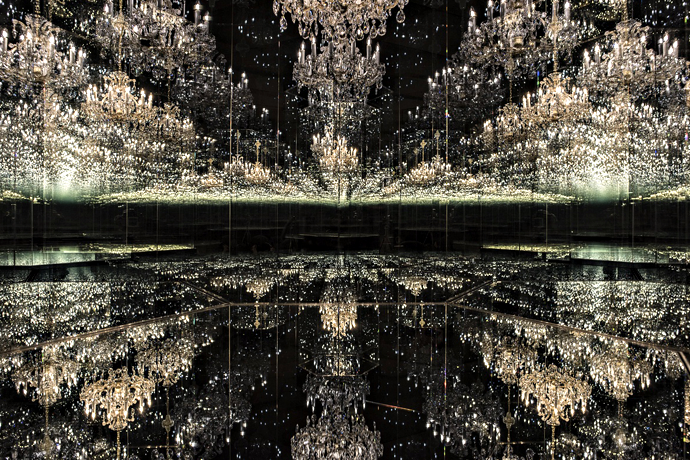 What:
Yayoi Kusama: All the Eternal Love I Have for the Pumpkins & Chandelier of Grief
(May 25–July 30).
More on That:
This major exhibition of the Japanese artist known for her immersive mirror rooms spans all three of this gallery's locations and gardens. There are two of her signature reflective rooms in the Wharf gallery:
Chandelier of Grief
(above) and
All the Eternal Love I Have for the Pumpkins
. There are plenty of new paintings: bold shapes set against bright, monochromatic backgrounds. There are some huge pumpkins.
Where:
Victoria Miro
, London.
Expect to See:
Frequent and shameless Instagramming.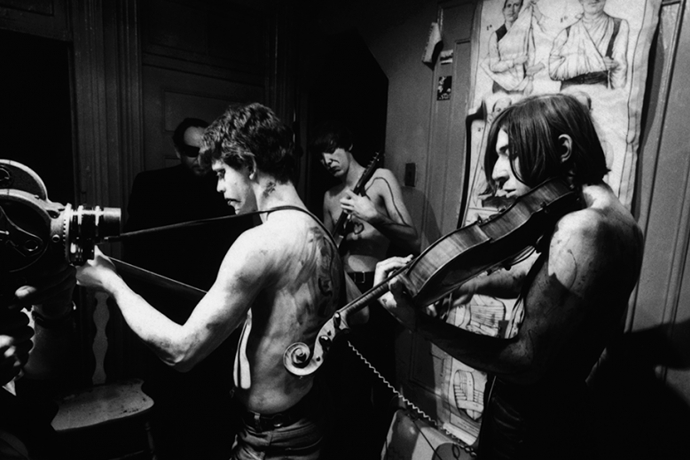 What:
The Velvet Underground: New York Extravaganza
(March 30–August 21).
More on That:
In honor of the Banana Album's 50th anniversary, this multimedia exhibit's got underground art films, contemporary art inspired by the band, portraits of the members and tons of onstage photos and footage.
Where:
Philharmonie de Paris
, Paris.
Expect to See:
Plentiful Warhol cameos.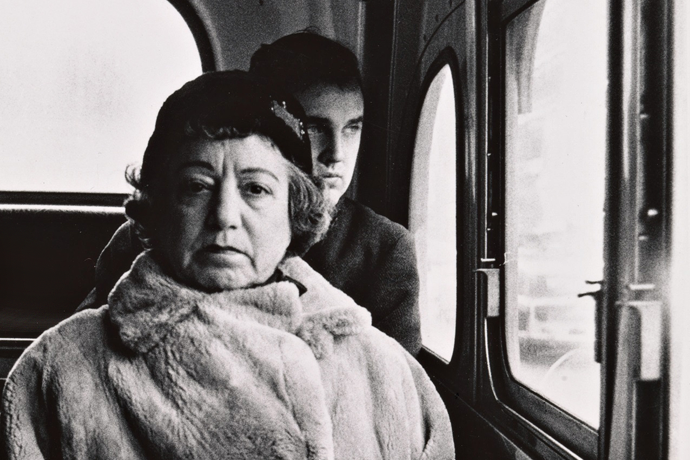 What:
Diane Arbus: In the Beginning
(July 12–November 27).
More on That:
More than 100 photos, many of them never before seen, from the first seven years of the provocative photographer's career.
Where:
The Met Breuer
, New York City.
Expect to See:
A lot of stern-looking New Yorkers just sort of going about their days.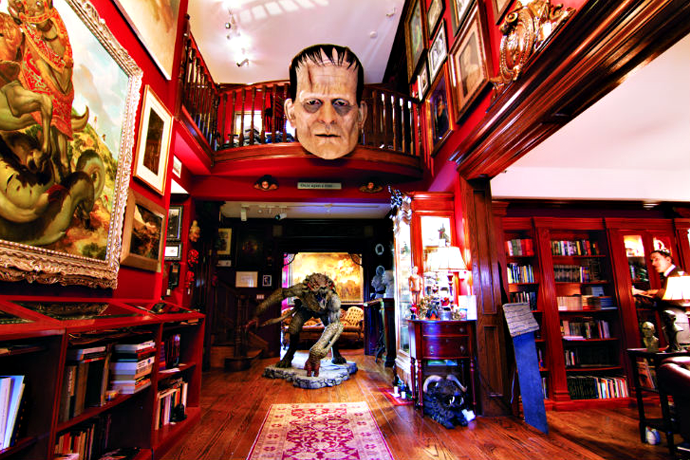 What:
Guillermo del Toro: At Home with Monsters
(August 1–November 27).
More on That:
The inventive filmmaker's got a somewhat famously cluttered and fantastical house in California. Now more than 500 of his drawings, artifacts and film props are gathered for your viewing pleasure. The exhibit starts with visions of death and the afterlife; continues through themes of magic, horror and monsters; and concludes with visions of innocence. Just roll with it.
Where:
LACMA
, Los Angeles.
Expect to See:
A whole lot of fantastical clutter. Some of which you may recall from
Hellboy
.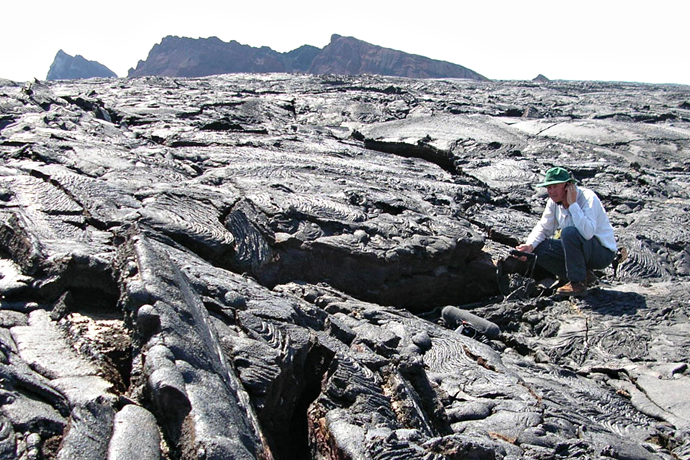 What:
Chris Watson: The Town Moor - A Portrait in Sound
(June 21–July 24).
More on That:
A big wildlife sound recordist documented a year in the life of the Town Moor, capturing its birds, beasts, people and whatever else makes sound. Then he reworked it into this "dark, image-less" film experience in which you're meant to better appreciate the use of sound in cinema. Or something.
Where:
The Gallery at Tyneside Cinema
, Newcastle upon Tyne, UK.
Expect to See:
Nothing. Which is pretty much entirely the point.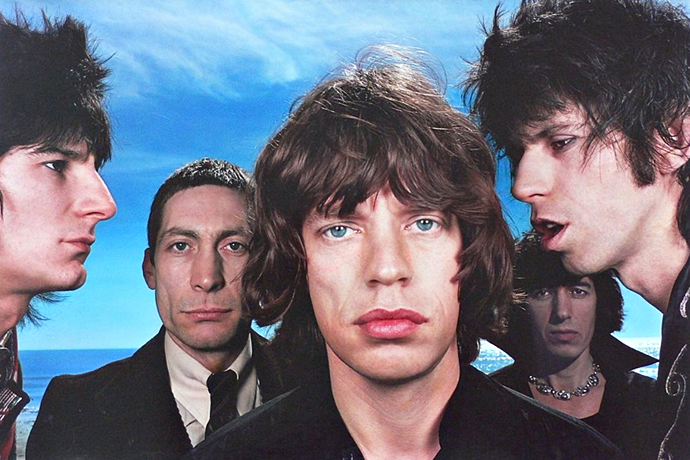 What:
Exhibitionism: The Rolling Stones
(April 5–September 4).
More on That:
Two floors filled with more than 500 Stones artifacts, including old costumes, tracks you probably haven't heard, rare video footage, personal diaries and collaborations with fellow icons.
Where:
Saatchi Gallery
, London.
Expect to See:
Works by Alexander McQueen, Martin Scorsese and Shepard Fairey. Fairly decent lineup.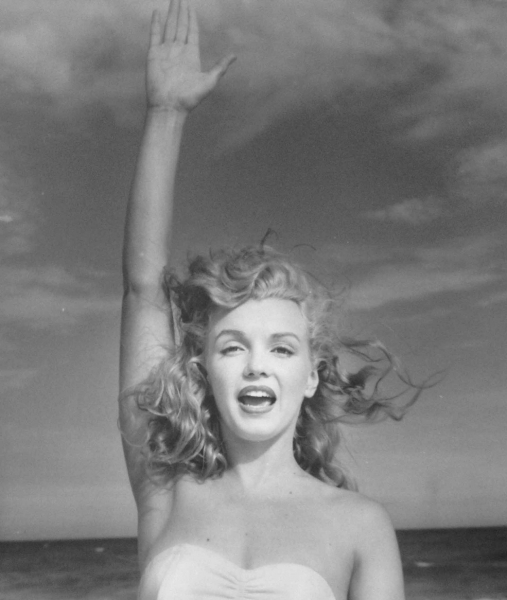 What:
Andre de Dienes: Marilyn and California Girls
(June 9–July 30).
More on That:
The work of one of Marilyn's first lovers, who photographed her way back in the day... and then on a bunch of other days. His
California Nudes
series is shown alongside.
Where:
Steven Kasher Gallery
, New York City.
Must-See:
Young Marilyn fresh out of the bubble bath at the Hotel Bel-Air.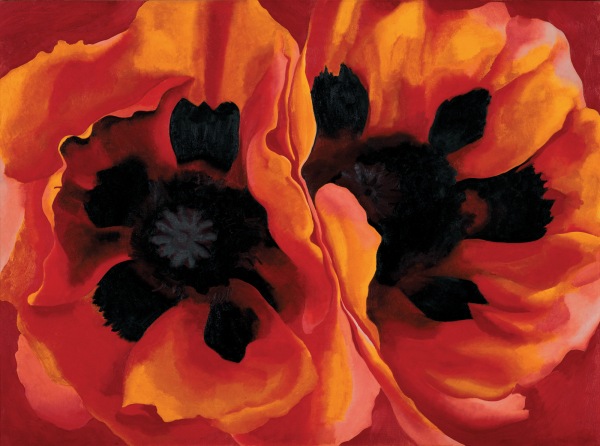 What:
Georgia O'Keeffe
(July 6–October 30).
More on That:
More than 100 works by the renowned painter of especially magnified flowers, including her most expensive work ever sold. (It's an especially magnified flower.)
Where:
Tate Modern
, London.
Expect to See:
Flowers. Flowers. More flowers.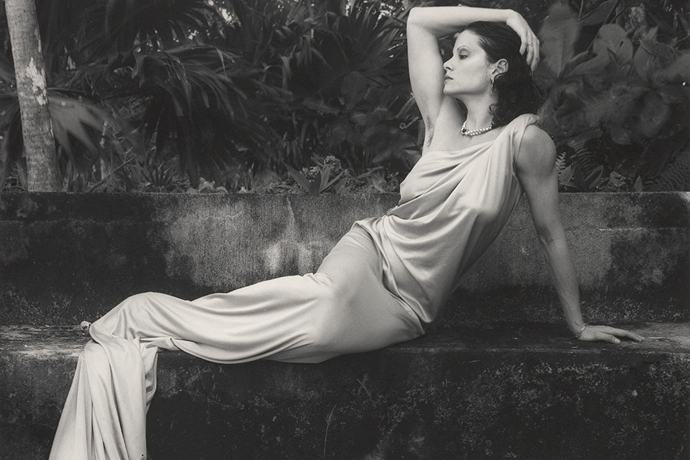 What:
Robert Mapplethorpe: The Perfect Medium
(March 15–July 31).
More on That:
All the portraits, nudes and still lifes you can handle. And then, the controversial
X Portfolio
.
Where:
The Getty
, Los Angeles.
Expect to See:
A lot. Just... a lot.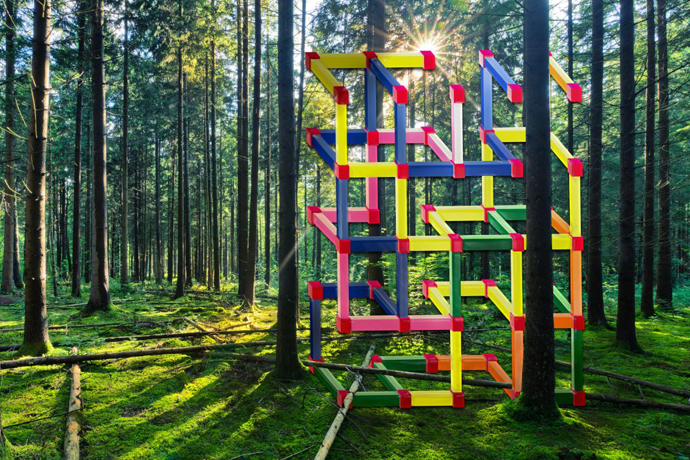 What:
A Beautiful Disorder
(July 3–November 6).
More on That:
Eighteen larger-than-not sculptures by Chinese artists spread across a slice of English countryside. (And the first major international exhibition of its kind.)
Where:
Cass Sculpture Foundation
, West Sussex, UK.
Must-See:
Toss-up between the maze of chalk pathways and the enormous gray bust of Chairman Mao.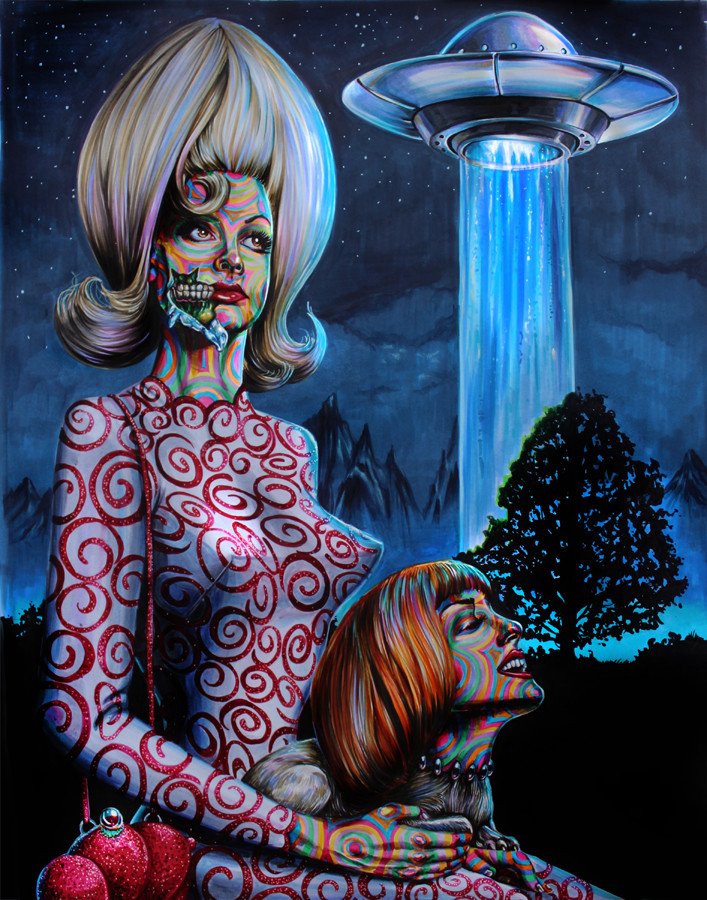 What:
20 Years Later
(July 1–16).
More on That:
A selection of artwork inspired by movies released in 1996.
Space Jam
.
Romeo + Juliet
.
From Dusk till Dawn
. Yeah. It's been 20 years.
Where:
Gallery1988
, Los Angeles.
Must-See:
The
Mars Attacks
–inspired piece really brings us back.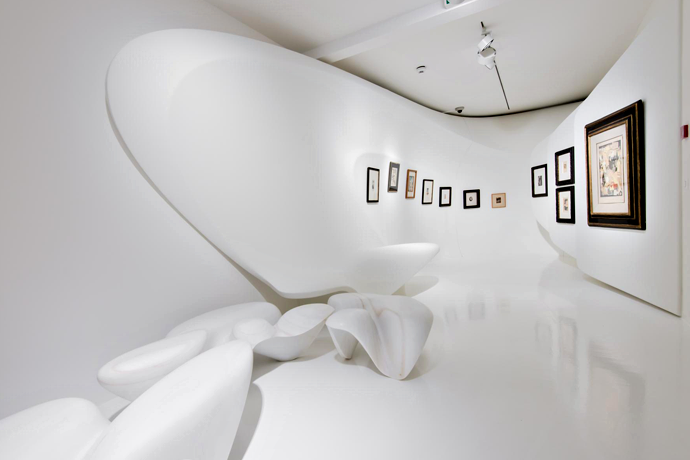 What:
Kurt Schwitters: Merz
, designed by Zaha Hadid (June 12–September 30).
More on That:
Zaha Hadid curated what was supposed to be an homage to the influential Dadaist Kurt Schwitters. In light of her passing, it's now become a sort of double homage, with his works set in a sleek, futuristic, black-and-white space.
Where:
Galerie Gmurzynska
, Zurich.
Must-See:
The whole damn thing.