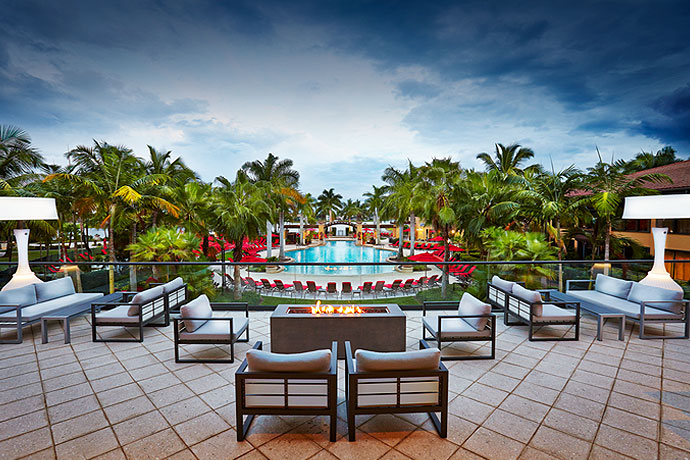 Sometimes you just want to see something new.
Meet different people.
Broaden your horizons.
Eat a donut tower in a different area code.
It's not too much to ask, really. So here's your summer guide to what's new in Palm Beach, an itinerary of some of the newest spots for wining, dining and generally navigating the 561 in grand fashion.
Ready... break.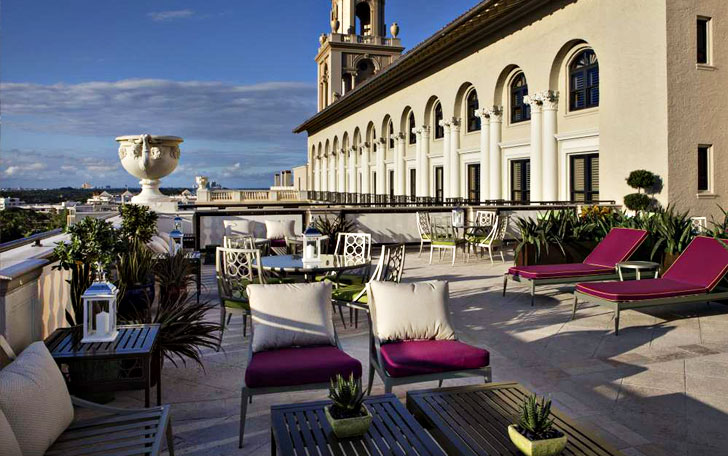 The Digs
Sure, the Breakers has been around for a while, but this 25-room hotel-within-a-hotel hasn't. It's where you'll have access to a private club and terrace, your own dedicated butler team and a fleet of Teslas ready to do your bidding. We're leaving a lot of room for interpretation there.
Flagler Club at the Breakers, 1 S County Rd, Palm Beach, 888-273-2537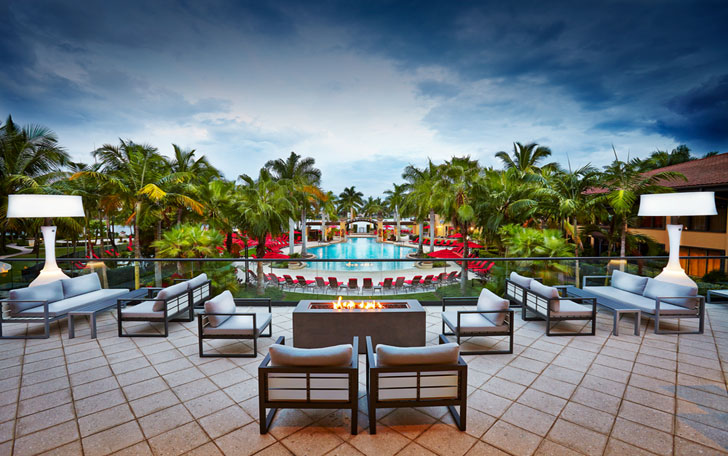 The Warm-Up
Your prelude to the evening ahead: watching the sunset on a 3,000-square-foot lakefront terrace at the PGA National with Jack Nicklaus and Greg Norman. No, sorry. Jack Nicklaus's and Greg Norman's wines. Wines.
iDeck at the PGA National Resort & Spa, 400 Avenue of the Champions, Palm Beach Gardens, 800-863-2819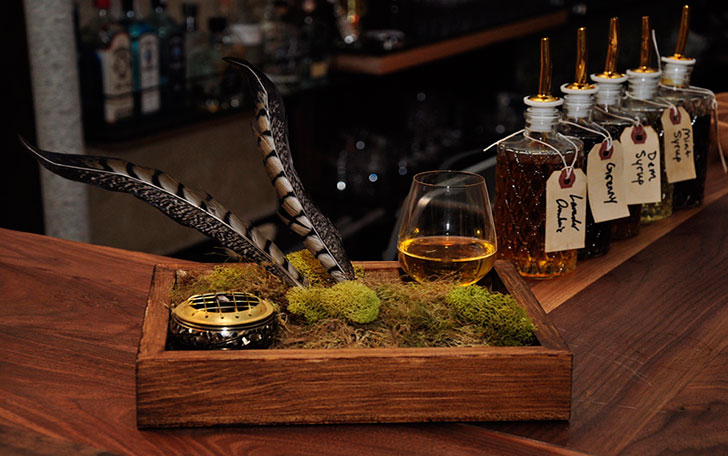 The Late-Night Situation
Behind a wrought-iron entryway inside a bar named Sweetwater, you'll find... another bar. A 30-seater outfitted with driftwood, chandeliers and stag antlers making crazy drinks accompanied by things like burning incense and the occasional metal birdcage. So, that's something.
Saxon at Sweetwater, 1507 S Federal Hwy, Boynton Beach, 561-509-9277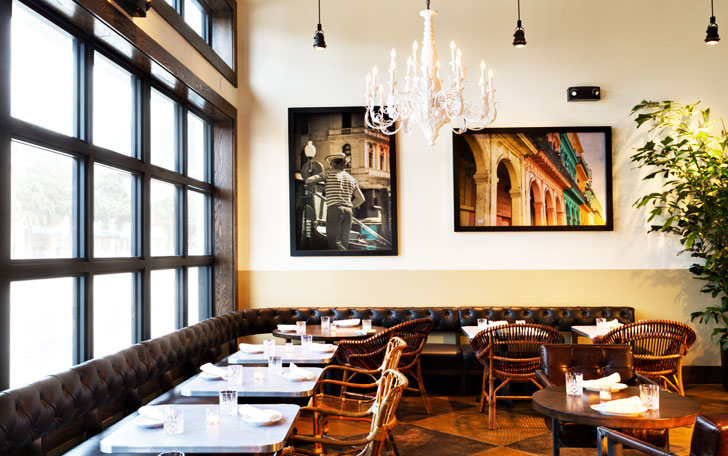 The Morning-After Brunch
Yes, Clay Conley left us for Palm Beach some years back. It was a tough pill to swallow, but forgive him. Because his new spot is about to ply you with frozen Bellinis, bourbon french toast and a truffled lobster frittata of the highest order.
Sundays, 11am-3pm, Grato, 1901 S Dixie Hwy, West Palm Beach, 561-404-1334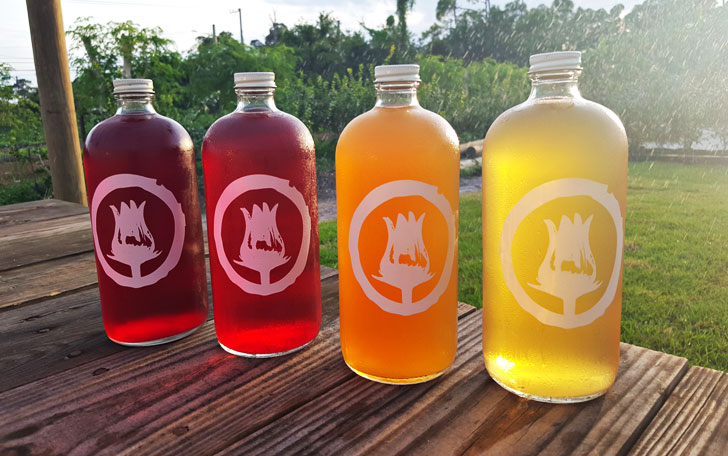 The Field Trip
Fueled by the optimal Bellini-to-frittata ratio, you'll make your way to a 17-acre farm housing the county's first organic winery. It's called Sons & Daughters, and it's where you'll find Florida hibiscus wine, homemade fruit kombucha and melon mimosa popsicles. Turns out, brunch doesn't ever have to end.
Sons & Daughters Farm & Winery, 5926 Fearnley Rd, Lake Worth, 305-613-8039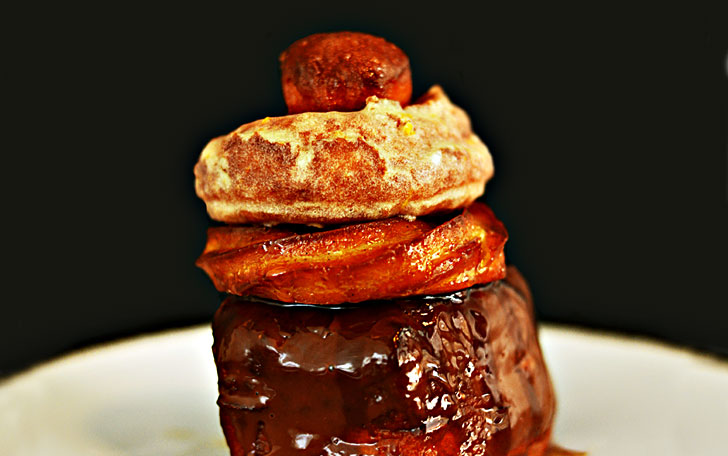 The Last Supper
And before you go: dinner. At Jardin. By two chefs with Dominique Ansel Bakery and Eleven Madison Park on their résumés. You'll take it out to the airy courtyard, where plates of crispy hummus and duck choripán serve as a warm-up for the donut tower surrounded by honey-soaked churros. Everything's a warm-up to donut towers.
Jardin, 330 Clematis St, West Palm Beach, 561-440-5273