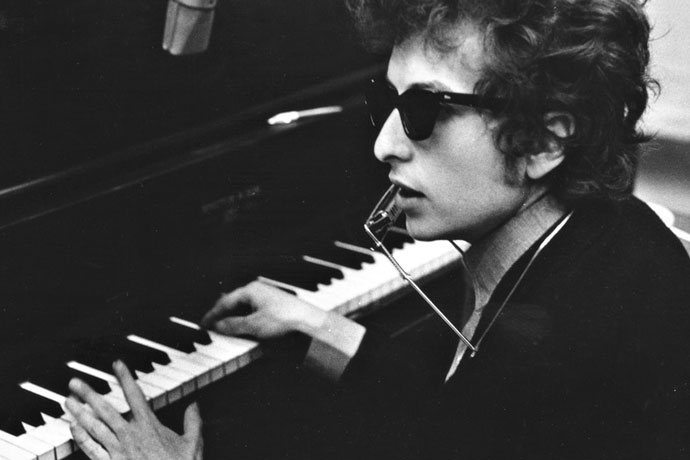 Bob Dylan has been many different things to many different people over the last half century.
A folk singer; a rock star; a writer; a painter; a Zimmerman...
But never, not even during the hallucinogenic late-'60s, was he a word cloud.
So today, on the legend's 75th birthday, we're expressing our indescribable gratitude to Mr. Dylan the only way we know how...
With exactly 75 words, transposed over the man's curly-haired portrait.
Please enjoy.