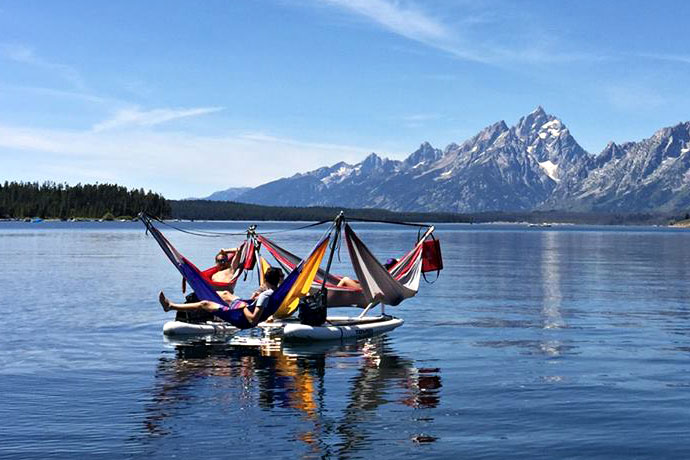 There are all sorts of places to get your summer napping in.

A bed, sure.

A beach towel, complete with a tiny sand-mountain pillow.

Suspended midair as you float peacefully across a body of water.

All sorts of ways.

But today's about that last one. It's Hammocraft: a noteworthy leisure-ing contraption that involves hammocks and paddleboards and a peacefully dozing future-you. It's available now.

So, this thing... It's a foldable frame handcrafted by some visionaries in Wyoming, and made out of the same materials whitewater raft frames are constructed with. Meaning: yeah, it's sturdy, but don't push it—it's meant for lakes or exceptionally slow-moving rivers or... any other basically-pretty-docile body of water.

They're working with some paddleboard and hammock purveyors to send you everything you need all together, but for now you've got to acquire said floating devices and taut nets yourself. And it can be adapted to pretty much anything: rafts, drift boats, something with a motor, large Pegasus-shaped flotation devices... You can even take it on land and put it on wheels, should you be so inclined.

But for now, once you've got the frame, acquire a couple of paddleboards, throw on up to five hammocks and go to town.

Three feet in one direction or the other works, too.