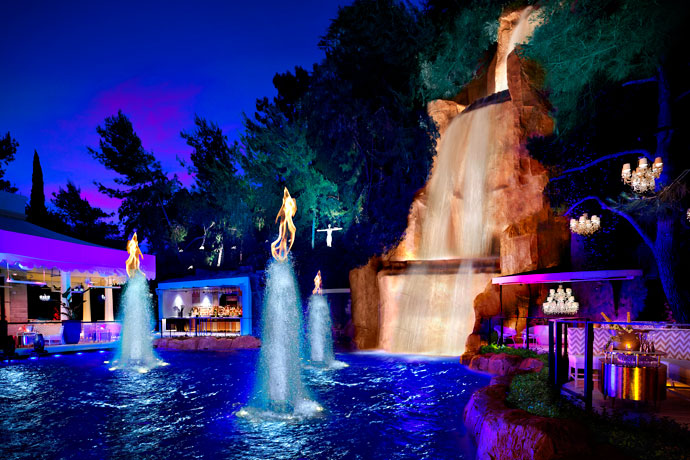 Leonardo DiCaprio.
Gigi Hadid.
Kate Hudson.
Michael B. Jordan.
You.
Excuse us. We were just making a list of people who have been and will be going to Intrigue, an ever-evolving good-timery where the fire dances on water and your espresso martini springs from a crystal fountain. It's open now at the Wynn.
And if you'd like to see what the hell we were talking about with that whole "fire dances on water" thing...
Well, seeing is believing.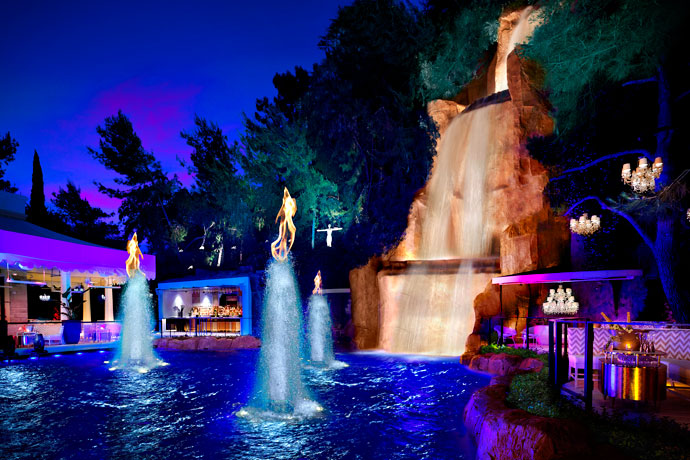 This is the lagoon. That's a 90-foot waterfall. And what you're looking at is not, in fact, an optical illusion. It's actually fire dancing on water.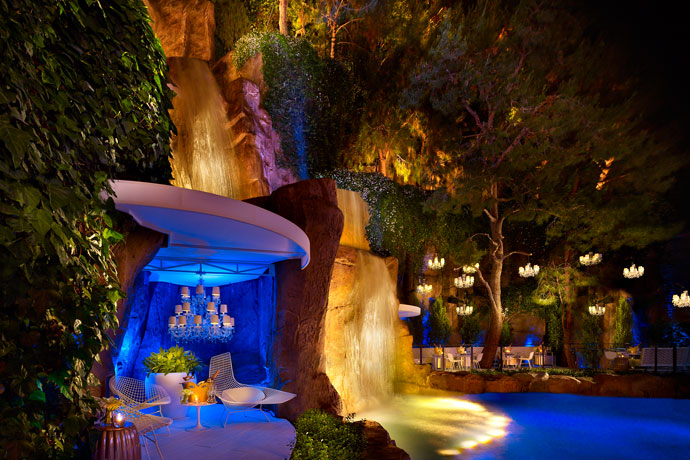 You might want to take a seat here before heading inside.
See here
and below for drink ideas.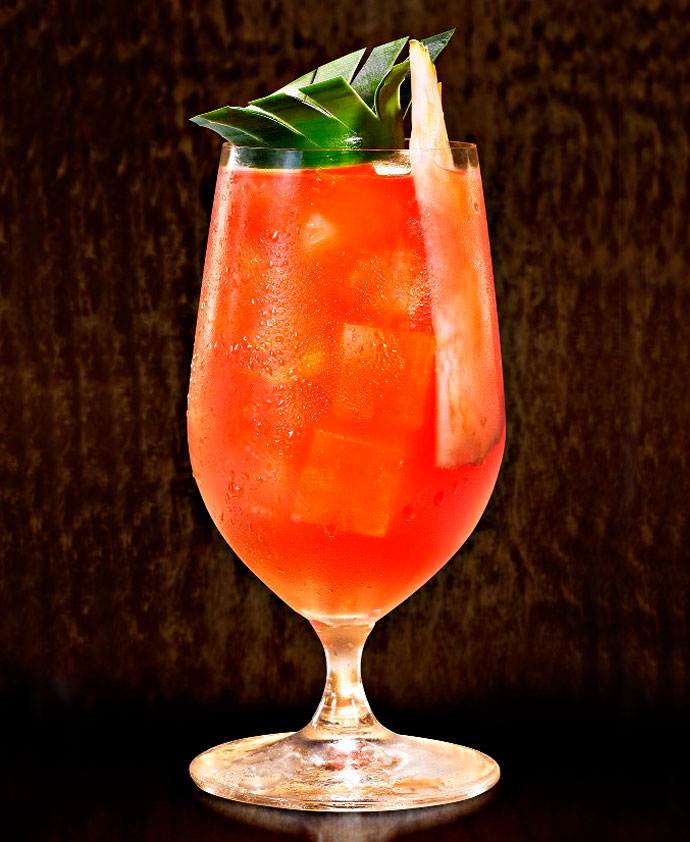 The Fashionista contains vodka, Campari, rosé and elderflower-infused tonic. You or your date might like it. You or someone you just met might like it. Just saying. People like it.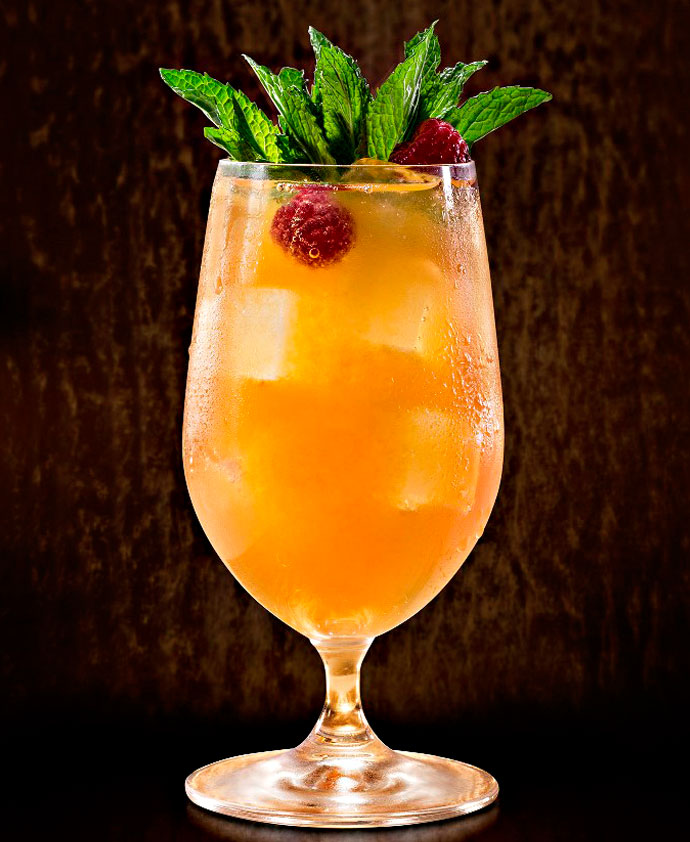 This tall glass of passion fruit purée, peach vodka and champagne is called the Affair. Drink up. Then step inside...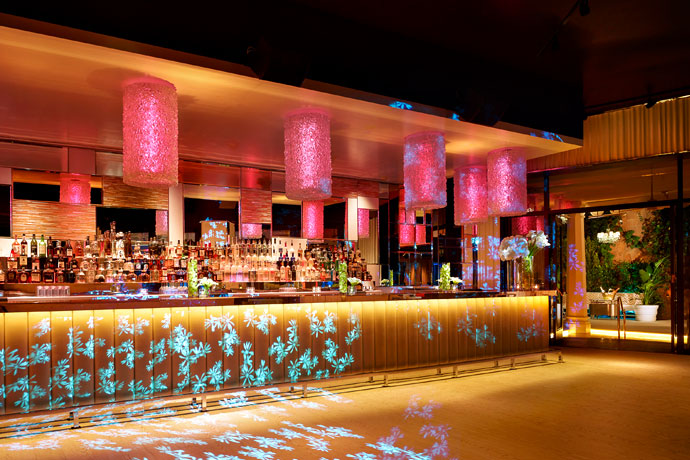 The funny thing about this club: it's always changing. One month, the bar may look like the picture above; the next, it may not. Such is the virtue of having 36 movie projectors and crazy amounts of visual technology at your disposal.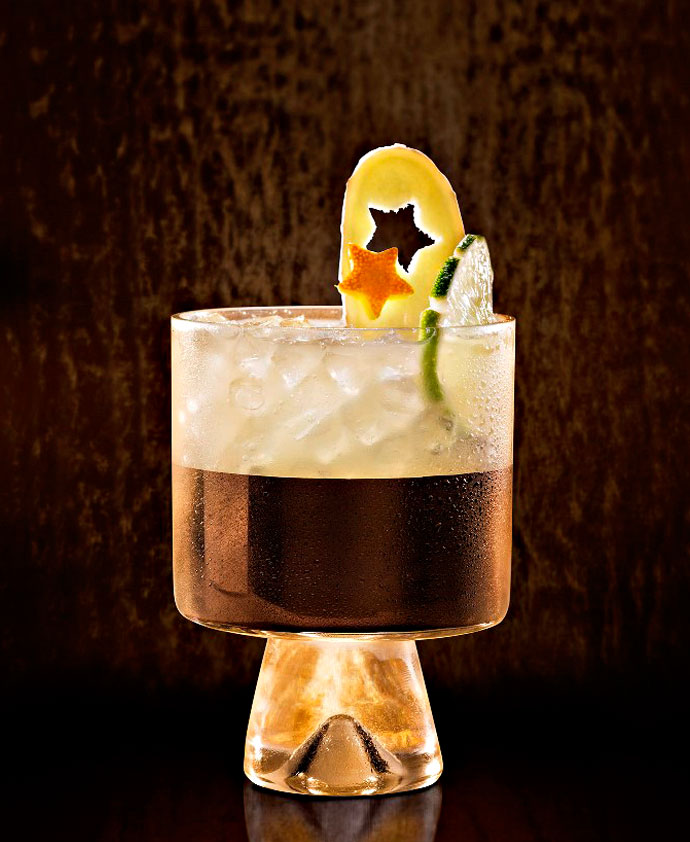 You'll need to take a seat for this—a $450 Moscow Mule made with vodka distilled using water from some of the most exotic and pristine sources on the planet. Probably just a
tad
much. Still.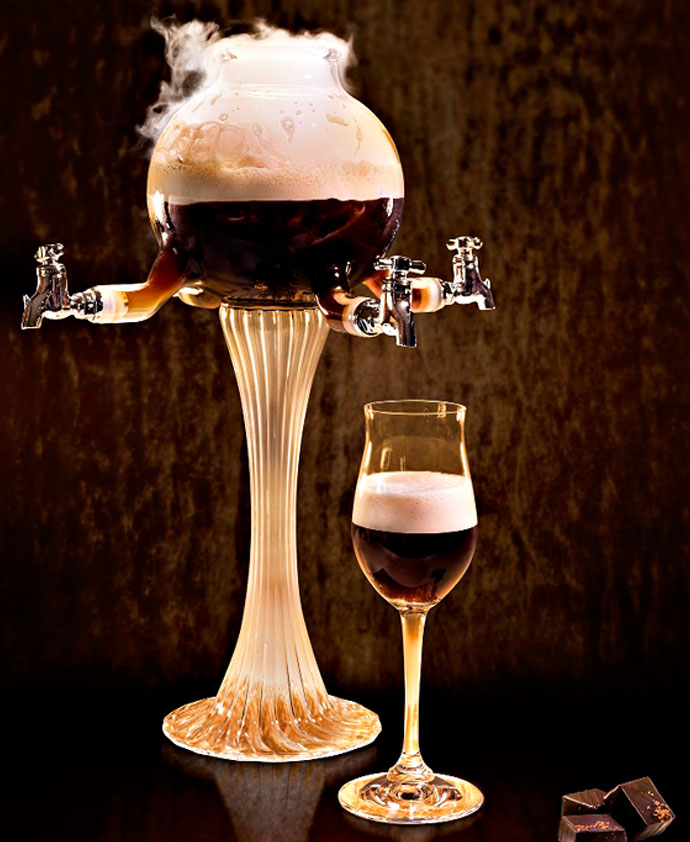 Here's that large-format, nitrogen-charged espresso-and-rum martini we hinted at before, aptly named Up All Night. Vegas is nothing if not totally unsubtle.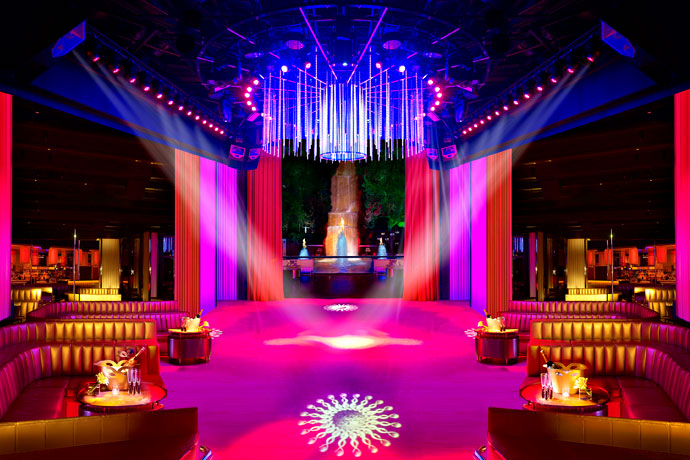 Not pictured: the private 1,200-square-foot club-within-a-club that's social media (read: paparazzi) free.
Also, you. Doing stuff. Right under that glorious chandelier.