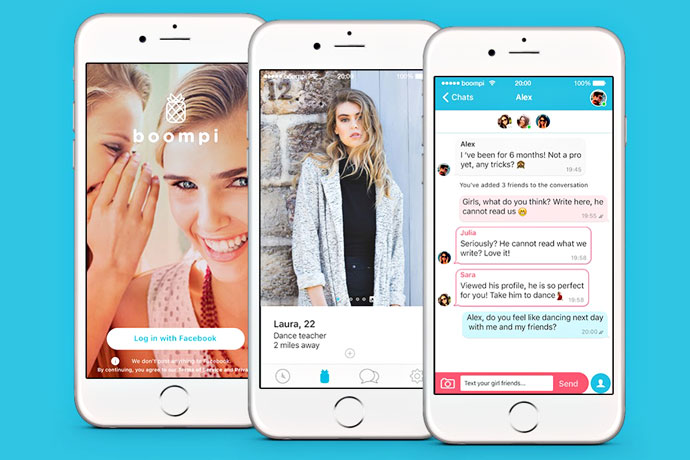 We don't mean to make you paranoid.

But someone may be reading your text messages.

And that someone is not the NSA. Unless you think the NSA's friend is kind of cute.

Be aware that Boompi is now out there. Yes, it's called Boompi. But still. This is serious.

On its face, it's just another dating app. You know about those. It helps facilitate conversations with other people based on your deep, emotional mutual compatibility. By which we mean, if you both swipe in the same direction, you'll be able to chat. That's the nice part.

The not-so-nice part: if you're a woman—and we're not saying you are—you can secretly bring your friends, your mother and your trusted female confidants into the conversation. If you're a man, you won't know this is happening.

This panel will be able to give you real-time feedback on the conversation. Basically, it's Tinder with the ability to add your own little focus group. That means if you're a man, there's a chance you're being sized up by them in real time.

It's like you can't trust the strangers you meet online anymore.