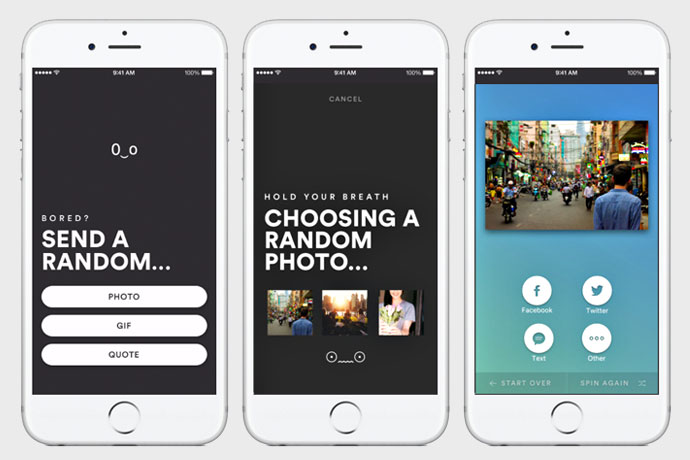 You live a life of unrestrained adventure and intrigue.

You never know what will happen next.

Which should naturally extend to your Facebook posts.

Embrace Rando, a new app sending arbitrary photos, GIFs and quotes to people you are acquainted with, should you be so bold. It's available now for iOS.

If you're ever at a loss for words, but still can't stomach the idea of withholding your two cents from the perpetual snarl that is digital oversharing, this app can step in to help. Just ask it for a random inspirational quote or funny GIF and it will hook you up with one to share via Facebook, Twitter or text.

Or enter "picker mode," wherein Rando suggests three photos from the gallery of your choosing, then offers you the option to choose one for disseminating. Then breathe deeply. You posted something. Crisis averted.

But you can also live on the wild side and choose the "send blindly" mode. Then it will just pick something for you that you won't see until your friend receives it. Like a random photo from your iPhone's camera roll.

Which is a little like playing Russian roulette with your gallery.