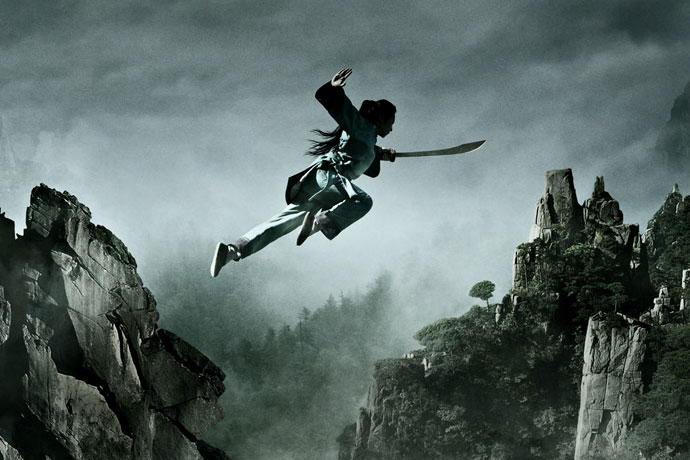 You've got a great big weekend ahead. Interesting things will happen. You'll experience new sights, enticing sounds and intriguing tastes. And if you don't, well, you could always just click something below. We call it Agenda. A little weekend kick start.
BINGE
The New Yorker Presents on Amazon Prime
We'll admit we were a little cool to the idea of a
New Yorker
video series, which debuted last week. It seemed sort of antithetical to the spirit of the magazine—what with its fancy moving pictures and all. But once we stopped being fussbudget Luddites, we found it really quite compelling. Start with episode 4, guaranteed to be the best things about gay Mexican wrestlers and rat taxidermy you'll see all weekend. We'll just assume.
READ
What Belongs to You by Garth Greenwell
If you're looking for a book to casually drop into conversations to impress your literati friends or just to catch the eye of a certain English grad student, this new novel should do the trick. Not only is it setting literary circles chattering, it has the added benefit of being a damn good read.
LISTEN
"Trades" by Dj Pound
DJ Shadow. The guy has nothing if not a good ear. Proving that once again: Dj Pound, a California-based turntablist with a new single on Shadow's Liquid Amber imprint as part of the Digital Dubplates series, a showcase for up-and-coming talents. In other words, your search for a bass-and-drum soundtrack for the weekend is over.
WATCH
Crouching Tiger, Hidden Dragon: Sword of Destiny
On Friday, Michelle Yeoh is back as Yu Shu Lien in a follow-up to 2000's ballet-as-kung-fu epic
Crouching Tiger, Hidden Dragon
. You've got the choice to watch it on Netflix or on IMAX screens. But if you have an IMAX at home, you're in good shape.