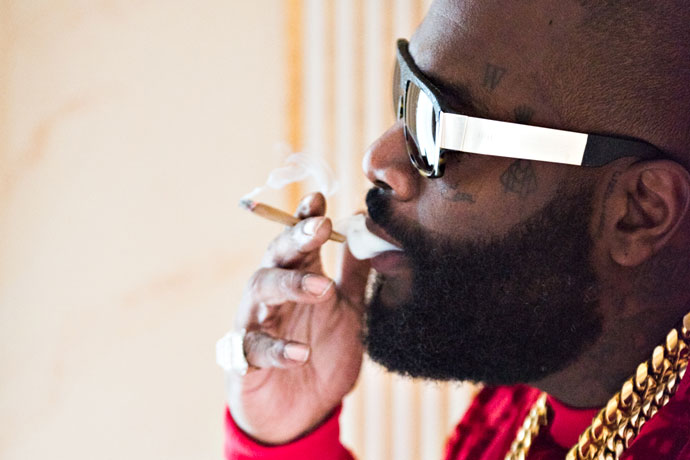 Here's where we distill our expert Internet-consuming abilities into a concise list of 10 daily bons mots for you to casually deploy into any conversation you feel could use some timely pop-culture insight. It's a service we call: The Cooler.
1. "Remember that one time
Bernie Sanders played a rabbi
in a '90s rom-com? I think he beat out Larry David for the role."
2. "I have a 109-room home filled with sneakers, art and champagne swimming pools. Oh, wait, I'm sorry,
that's Rick Ross
."
3. "Everyone knows that
souping is the new juicing
."
4. "So Amazon made its fortune undercutting real bookstores with online sales, but
now they're planning to open hundreds of real bookstores
. That sounds like a riddle, doesn't it?"
5. "So,
chairlift speed dating
is now a thing."
6. "Somebody
nominated Donald Trump for a Nobel Peace Prize
. That somebody couldn't possibly not definitely be Donald Trump."
7. "No, it wasn't your fourth martini's fault that you couldn't find the Uber app last night. They just unveiled
a major overhaul on their design
. Stop blaming martinis for everything."
8. "Can you believe they're turning the
LA River back into an actual river again
?"
9. "Sure, getting to Cuba is easier these days,
but getting online once you're there
is a different story."
10. "Forget hiring a performance coach.
DJ Khaled's keys to success
are all the guidance you need in life."