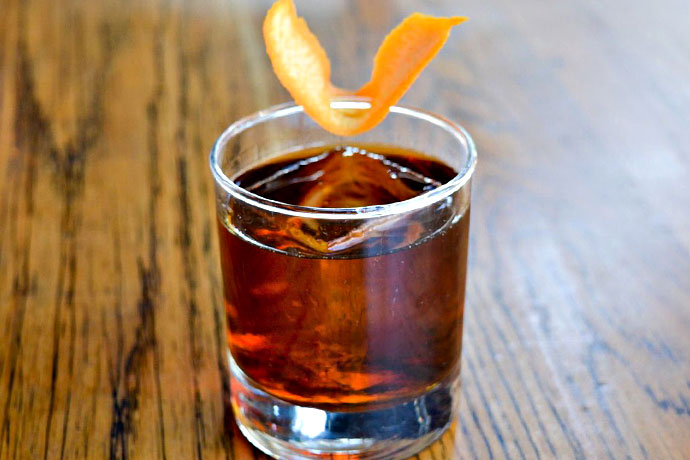 Black Star.

It's Bowie's singular swan song.

It's a powerful Brooklyn rap duo.

And now, it's a three-part cocktail from the West Coast that you're going to make for yourself.

This combination of Kentucky-made, Pennsylvania-style rye, sweet and herbal Sicilian amaro and peach bitters all mingles together in harmony at Downtown LA's Artisan House. And while executing their phyllo-wrapped tiger prawns might not be in the cards tonight, this drink certainly can be.

It goes a little something like this.

Black Star

2 oz Rittenhouse Rye
1 oz Averna
2 dashes peach bitters

Combine ingredients with ice in a mixing glass. Stir and strain into a rocks glass with one large cube. Garnish with an orange twist.