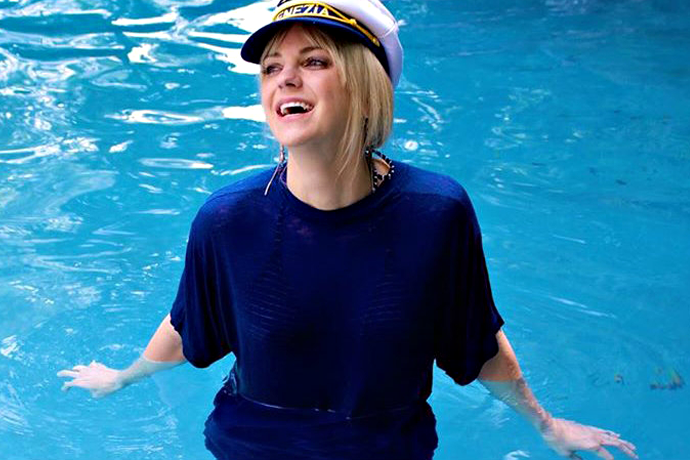 Your poor ears can really only take so much. Don't wear them out listening to podcast after podcast, hoping to find some interesting audio nugget.
This week:
Serial
season 2, Anna Faris and the return of some of your favorite Grantlanders.
Serial Season 2
What it is:
Okay, you probably already know what this is, but we'll tell you anyway. It's the second season of last year's true-crime podcast phenom. This time, it's a different true crime. But it's the same Sarah Koenig. It's the same MailKimp ad. The new mission: unravel the strange story of POW/Army deserter Bowe Bergdahl.
First episode:
Bergdahl explains to a filmmaker (and
Serial
investigative partner) how this whole mess started.
Skip to:
40:53. When Koenig says, "That's me. Calling the Taliban." We didn't even know they were listed.
The Cinema Show
What it is:
Monocle's just-launched chat show.
First episode:
A very heady discussion of "extreme visual beauty in cinema." Let's just say it's a bold first choice for an audio program.
Skip to:
11:05. Photographer Michael Wolf talks about how Wong Kar-wai's visual style influenced his urban photography. Just in case you thought Wolf's photos looked familiar.
Anna Faris Is Unqualified
What it is:
The comedic actress is now a relationship podcaster. Or something.
First episode:
Anna and cohost/producer somehow land Anna's
Mom
costar Allison Janney for a freewheeling discussion about working together and, well, then let's just stipulate that the conversation veers downward from there. Trigger warning: the word "taint" is employed liberally.
Skip to:
14:50. An Emmy award winner explains what a moose knuckle is.
Surprisingly Awesome
What it is:
Big-time movie writer/director Adam McKay (credits:
Ant-Man
,
Anchorman
,
The Big Short
) and
New York Times
economics columnist Adam Davidson explaining why boring things like mold and concrete—and here's where that title comes in—are secretly interesting.
First episode:
The topic: mold. Well, we only made it through about five minutes. We'll wait for the movie. If you can get
Ant-Man
made, mold should be a cinch.
Skip to:
Episode 4. The team divulges the not-so-secret anarchist leanings of 1990s US one-hit wonder Chumbawamba.
Channel 33
What it is:
Bill Simmons's first spin-off for his new podcast network. It's sports, pop culture and TV talk with pop-culture connoisseurs—and Grantland vets—Chris Ryan and Andy Greenwald.
First episode:
Ryan and Greenwald go face-first into a big bowl of
The Leftovers
.
Skip to:
Episode 10. Just a good interview with Trevor Noah about his first few months on the job.