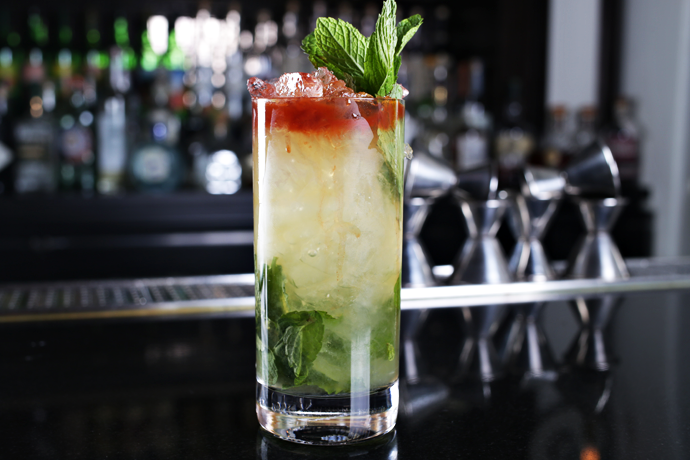 It doesn't get said enough, but we owe a debt of gratitude to the now-defunct Queen's Park Hotel in Port of Spain, Trinidad.

Okay, it doesn't get said ever. But it should. Because sometime during the 1920s (which, as far as cocktail origins go, is pretty specific), the hotel bar grabbed some rum and a swizzle stick and gave us the Queen's Park Swizzle. It's similar to a mojito, and equally refreshing, but it gets a warming and winter-ready upgrade courtesy of dark rum and a healthy dose of Trinidad's own Angostura bitters.

Here we've got a recipe from the Berkshire Room, that cocktail lounge inside Chicago's Acme Hotel. They'd be happy to make one for you—in fact, the Queen's Park Swizzle's on their new winter menu. But if the geographical stars don't align, the below should prove helpful.

Queen's Park Swizzle

2 oz aged rum (Berkshire Room uses Mount Gay)
1 oz fresh lime juice
3/4 oz cane syrup
3-4 dashes Angostura bitters

Place several large mint leaves on the bottom of a collins glass and fill with crushed ice. Add liquid ingredients and swizzle with a swizzle stick. Top with more crushed ice, dash Angostura bitters on top to give the cocktail a "halo" and garnish with a fresh mint sprig.