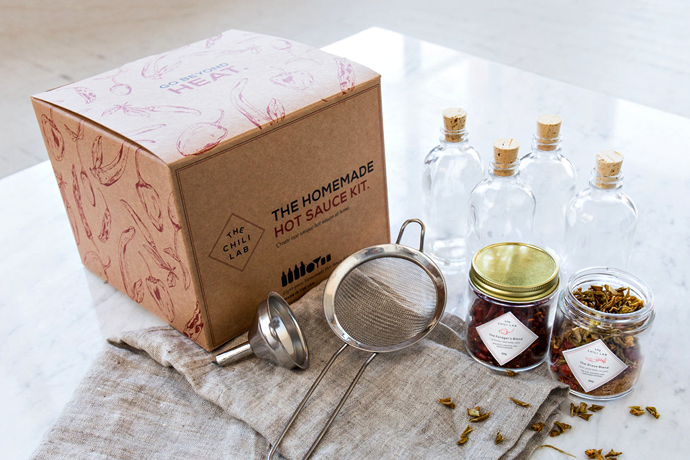 Buying hot sauce at the store is not difficult.

But is it rewarding?

Actually, it kind of is.

Still, though, now's the time to rethink your relationship with the spicy condiment.

Because now's when the Homemade Hot Sauce Kit exists. It's everything you need (spice blends, instructions and the actual equipment) to create a couple of hot sauces at home, and it's available online now for all your food doctoring needs.

Inside that kit you'll find the Forager's Blend, which contains guajillo, chipotle and pequin peppers. Mix it all up and you'll get a red hot sauce that tastes of "red berries, wood smoke and earth." Then you've got the Grove Blend, which contains piri piri, Anaheim and habanero peppers. That'll give you a yellow hot sauce with "bright notes of citrus, green herbs and cut grass." So as you can see, those are two very different hot sauces. And once they're made, you'll employ the included cork-stoppered bottles to hold your new potions.

And there you have it: a self-sufficient supply of hot sauce. Apply liberally to your dinners. Gift the stuff. Sell it to aficionados on the underground hot sauce market.

There's probably a newsletter or something.