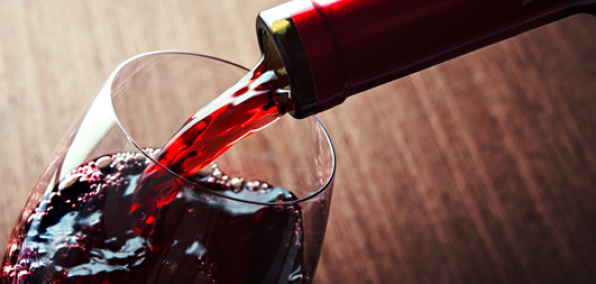 Today. November 19. The third Thursday in November.

You know what that means...

Or maybe you don't.

But it means that Beaujolais nouveau, the young French wine that always pops up during the holidays, is officially here. In France, there are celebrations to commemorate this official release date. But for us, it just means that now we can drink the stuff, which isn't a bad consolation prize.

Let's field some questions.

So, what is it exactly?
It's a fruity, low-tannin red wine made from gamay grapes that's produced in the Beaujolais region of France. It's bottled just a few weeks after harvest, and it's released once per year, always in November.

When can I drink it?
Right... now. Most are meant to be consumed young, so with a few rare exceptions, it's not something you want to hang on to. Just make sure to drink it within the next few months, which shouldn't be too difficult a task.

What should I drink it with?
Your Thanksgiving feast is a good option. Because of its light body and drinkability, Beaujolais pairs well with most things.

Then again, so does beer.