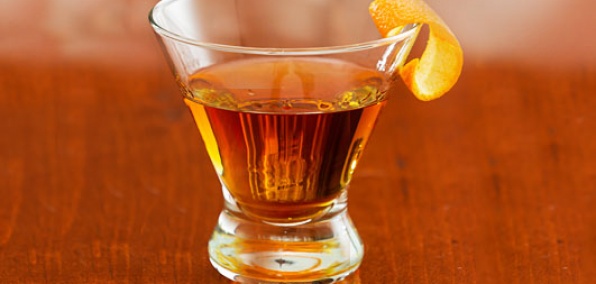 Hello, Friday. Nice to see you again. It's in your honor and with anticipation of the weekend and its not-working splendor that we're breaking out this underappreciated classic, the Hanky Panky.

Yeah, the name's a little suspect. But the drink itself is quite serious. It's credited to bartender Ada Coleman with an origin date around 1925. Ada was head bartender of the American Bar at London's Savoy Hotel, and with this drink, she was really onto something. With three simple ingredients that you can find at your local liquor store, it's dry, herbaceous, sweet and bitter.

So go ahead and mix one up at home. Or try ordering one at the bar. You probably won't get slapped.

Hanky Panky

1.5 oz dry gin
1.5 oz sweet vermouth
1 barspoon Fernet-Branca

Add all ingredients to a mixing glass, and stir with ice until cold. Strain into a chilled cocktail glass and garnish with an orange twist.