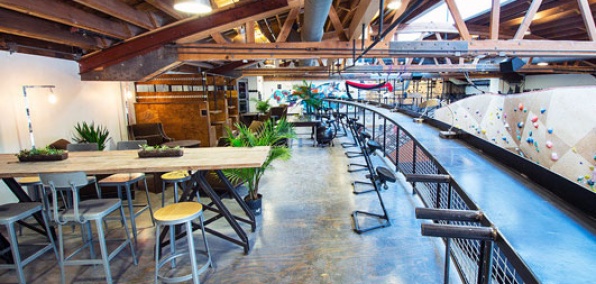 Brilliant ideas are tough to get off the ground.

First, you have to have some sort of brilliant idea.

Then, you need a place to work on it.

While you figure out that first part, we'll help with the second.

Here you go: Deskpass, a new website and app that lets you have your all-access monthly way with over 25 Chicago coworking spaces, is now online and available for iPhone.

How's that first part coming?

Well, in the meantime, here are more words:

If Uber's founders had used this when they were starting out, they would have pitched their idea as Deskpass for cars. There. Happy? That was a different way to say "It's like Uber for..."

The site's got a lot of places on it. Mostly downtown. A few in the burbs. You search what's available and book something, and you can visit each one up to five times per month.

The upshot: one day, you'll work on Michigan Avenue. The next day, you'll take a meeting at some artsy spot in River North. The next, you're laptopping away in a South Loop loft with its own climbing wall.

You don't have to climb it, but you must consider its metaphorical implications.