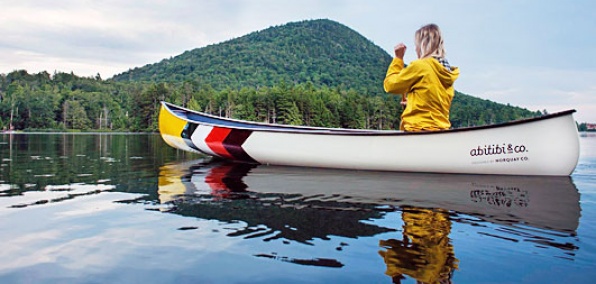 Canadians. They know things.

Like how to ice skate backward. Whether a moose is about to charge. The lyrics to every Rush song.

And, apparently, how to build a damn nice boat.

Time to get all Field & Stream with Abitibi & Co., a new line of handmade canoes and kayaks out of Quebec, now online and shipping to North America.

When it comes to obsessive boat-building Canadians, these are the ones you'll want to trust your fall camping weekend/fishing trip to. You can pick from dozens of options, like a 17-foot sea kayak if you're heading to some Chesapeake estuary that may or may not contain ducks and oysters. Or an extra-wide sporting canoe, with plenty of cargo room for fishing and camping gear.

Then you'll get to customizing the hell out of it, picking the hull color, choosing between fiberglass and Kevlar construction and adding extras like splash rails and fishing seats.

If that's not enough customization for you, you can also opt for their canoe collaboration with Norquay, a Canadian company known for their paddles. These boats are hand-painted and take about 50 man-hours to build.

55 when hockey is on.