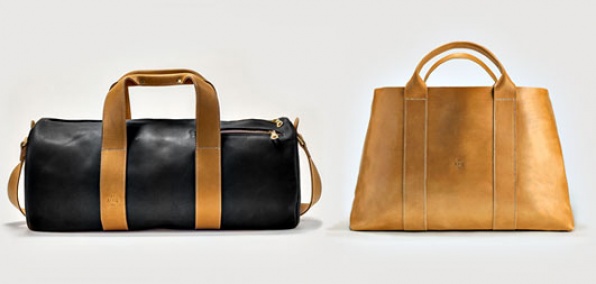 Admen.

Notoriously great at making advertisements.

And hand-crafting fine leather goods.

At least they are with Scholar Mfg—a new line of sleek, modern, aesthetically pleasing leather bags made in Los Angeles and ready for you to tote around filled with valuables and probably a few pens or something. They're available now.

Right, so here we have some guys from the digital ends of Coca-Cola and PlayStation who clearly yearned to create more... tangible things. More leather-y things. More long-lasting, vegetable-dyed Italian things.

So picture yourself in possession of this black duffel with honey-colored straps and brass hardware, placing your trunks and a neatly rolled towel for an imminent weekend trip inside of it. Noticing how nicely they fit.

Now picture yourself with a sleek tan backpack, if you will. We know... but it's a minimalist sort of deal, with lots of slim pockets for a laptop or a book or some vital documents.

Now picture that large carryall, which is large enough to carry all of whatever you want to carry inside of it. The name is very telling.

Anyway, now you can stop picturing things.