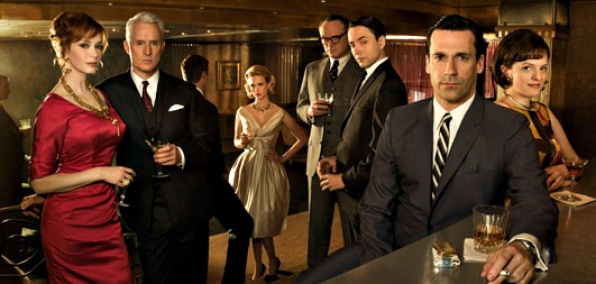 Maybe you've been looking for some gold-framed Ray-Ban Olympians...
Maybe you could use one or five new ornamental ashtrays...
Maybe you really like Roger Sterling's suits...
Maybe you already know where we're going with this...
Indeed, it's
The Mad Men Auction
, a weeklong bidding fest through which you'll acquire many pertinent and not-so-pertinent items from the show. It starts today, and you have until August 6 to make moves.
Here, have a highlight reel:
To put on:
—
Stan Rizzo's silver cuff. His beard was unavailable.
—The impeccable double-breasted coat and red-and-white plaid pants worn by Roger Sterling in season 7. Always thought they'd look good on you.
—Don's Ray-Ban Olympian sunglasses, season 6. We couldn't not include them.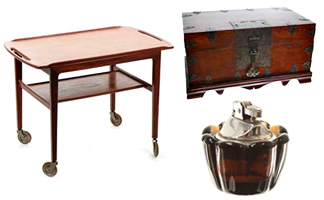 To put in your office:
—Joan's bar cart. Offices need bar carts.
—Remember that ornate Japanese box that Bert owned? No? Well, you can have it anyway.
—Peggy's desk lighter. Think of it as a silent e-cig protest.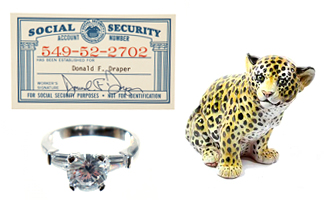 To... just sort of have:
—Don's Social Security card. Just in case.
—Jim Cutler's large ceramic leopard.
—Megan's wedding ring.
We mentioned Jim Cutler's large ceramic leopard, right?