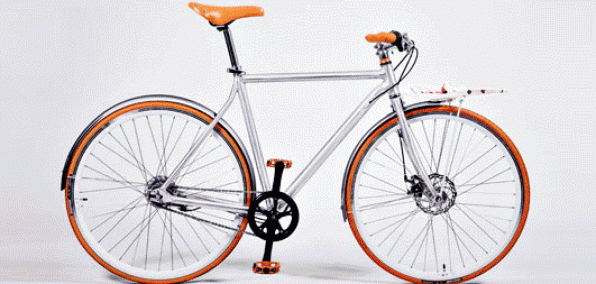 There's a magical device that eliminates beach traffic.

It's called a bike.

Some very nice ones are being made by Vélosophy in a rainbow of fruit flavors, plus some nice stuff that goes with them, now available online.

If a lime-green, Prince-purple or just extremely yellow bike has ever been on your wish list, congratulations. These three-speed, Swedish-designed, French-made beauties are about as good as those get. And for every bike bought, they donate one to a schoolgirl in Ghana. So if riding around town on a purple bike doesn't make you feel good...

Anyway, from there, things get pretty Scandinavian. They've also got design-y bike accessories. Curved, USB-chargeable, Apple-white bike lights. Futuristic bike stands. Powerful locks that fold in on themselves. And invisible helmets that don't materialize until you really need them.

Whenever your hair is in critical danger.