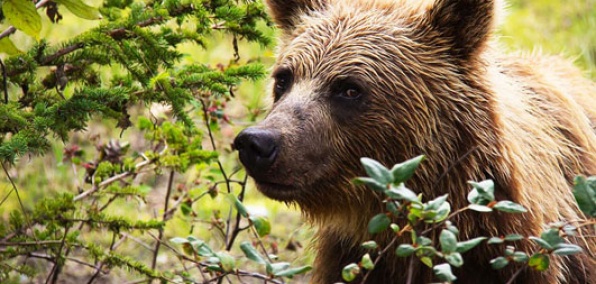 Hey, great job on all that United States of America celebrating you did yesterday.

However, it's time to turn your attention to our neighbors to the north.

Specifically, a neighbor known as "Phil the Bear Whisperer."

Here's Walking with Grizzly Bears, five nights of coexisting with bears that aren't un-grizzly, booking now for an August departure in British Columbia.

In case it isn't obvious, here are three reasons you might embark on such a thing.

You need to check out for a bit.
The Taku River drainage basin is the place to do it. It's 4 million acres of pristine wilderness accessible only by helicopter. It also has a log cabin with your name on it.

You want to look a grizzly bear right in the face.
They'll be everywhere. Outside your cabin. In a nearby stream that the aforementioned Phil guides you to. And below you while you look on from the safety of an elevated viewing platform. (Not that you don't trust Phil.)

You're unopposed to freshly caught salmon.
After you're done observing/photographing bears all day, a professional chef will serve you dinner in the main lodge. There'll also be beer and wine.

Which is more than the bears get when they catch a salmon.