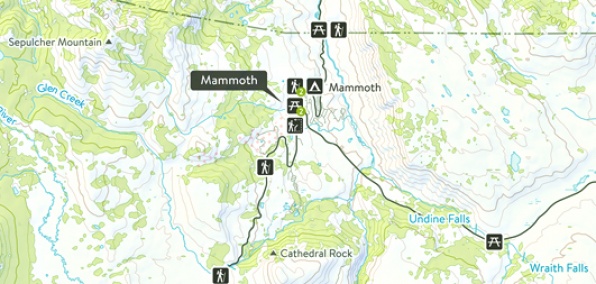 Dear celestial navigation enthusiasts, Into the Wild Emile Hirsch and those who study the ancient art of folding and unfolding maps...

Look away.

Everyone else, meet Natural Atlas: a new website/interactive atlas that's going to help you become better at being outside. It's online now with the Yellowstone region already up, Colorado on deck and the rest of the country expected by the end of the summer.

In a nutshell, it's a super-detailed, interactive topography map with pages you can edit and add photos, tips and other information to as you please. Sort of like map meets guidebook meets Wikipedia. And it's going to be useful.

Let us count the ways:

You're going hiking.
Neat. Check this thing for elevation and tree cover and things.

You need a fishing spot close to the highway.
Search "fishing accesses," and all the spots along your route will pop up on the map.

You have a strange obsession with geysers.
There are over a hundred geysers listed already.

You're going kayaking.
Click on the stream to check water levels and how fast things are moving.

You've encountered a troll who won't let you pass without answering three questions.
Sorry, they're still developing a troll work-around.