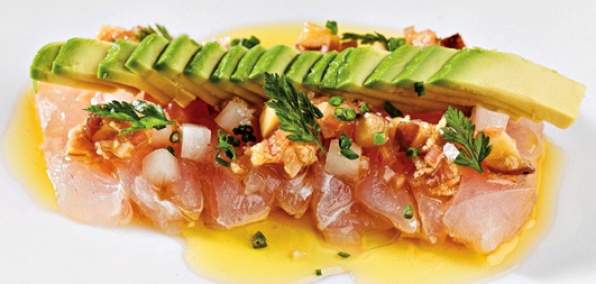 The Perfect Storm.

Jaws.

Gilligan's Island.

Probably best not to think about any of those things going into this.

But just in case... champagne's involved.

Cast a line at Catch & Cook, a half-day, champagne-friendly fishing expedition turned five-star feast, now taking reservations at J&G Grill in Bal Harbour.

Yes, you're about to relieve a deep-seated ancestral itch to track down your supper and feast gloriously upon its bounty... or have a few beers in the middle of the Atlantic. Itches are funny that way.

Anyway, you should have a game plan here. Maybe something like this:

Step one: Arrive at the St. Regis and promptly be whisked off to the Haulover marina with J&G Grill's Chef Dagan and five intrepid seafarers.

Step two: Board a 58-foot sportfisherman. Contemplate the vastness of the ocean. And your empty champagne glass.

Step three: Eat lunch. Drink beer. Single-handedly catch a massive marlin, grouper or tarpon. That's dinner.

From there, you'll collect your bounty and head back to the St. Regis for a cooking demonstration from Chef Dagan, followed by a four-course dinner starring the fruits of your labor and wine.

Your inner Hemingway would approve.