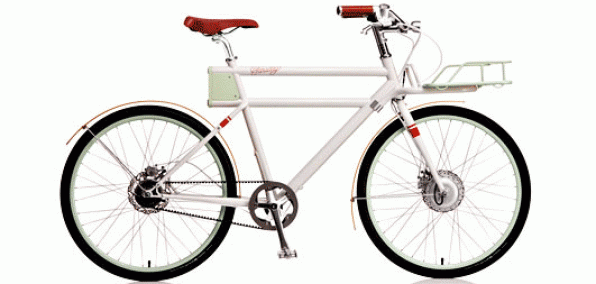 Pee-wee Herman.

Napoleon Dynamite's buddy, Pedro.

Engelbert Humperdinck.

You.

Three of these people are bringing serious bicycle game to the table.

The other, well... great name.

Fasten your pedal clips for Faraday Bicycles—a new line of electric two-wheeled wonders equipped with a speed-propelling "boost" button, now available online.

If you've ever been stuck on US 1 during rush hour and wished you could just "boost" your way around its ungodly traffic, A) this bike would help, but maybe not because B) it's US 1.

Anyway. These bikes are great. Just look at them. You could totally see yourself mounting one of their steel frames and giving it a go around town. And they kind of look like those European delivery bikes of the '50s—except with LEDs and an eight-speed internal hub.

Which leads us to that "boost" button. It's on the handlebar. And when you push it, it'll flip on a 250-watt motor that'll give you up to 20 miles of pedal-assisted power on one battery charge. Which will come in handy when you're trying to get over that hill on Key Biscayne.

Or that flat surface near your house.