"Star Wars" has inspired countless sequels and parodies over the decades.
It has introduced us to new ideas, made unknown actors into household names and even revived the career of Mark Hamill.
But today its legacy extends to this new speaker modeled after the Death Star.
Cell Alpha comes from a startup called Syng. Rather than pursuing intergalactic domination, they're using a bunch of interesting tech to turn audio into a fully immersive experience and "transform the human relationship with sound," which seems ambitious. But Syng's founder, Christopher Stringer, worked at Apple for 22 years and helped to develop projects like the iPhone (maybe you've heard of it) and HomePod.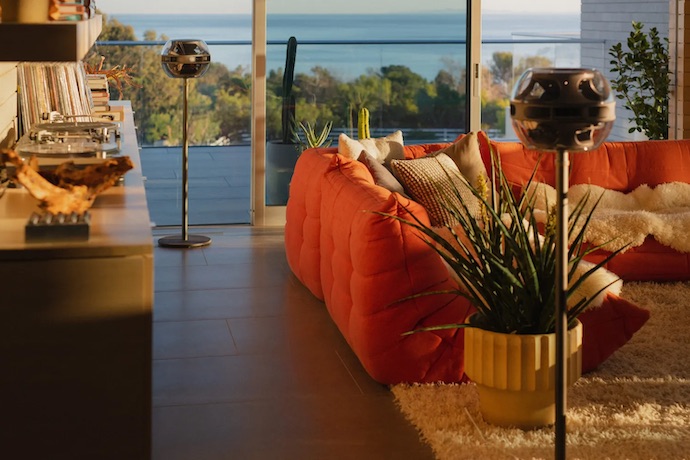 The spherical, Death Star-like speaker is available with a six-inch table stand or a floor stand that telescopes from 25 to 37.5 inches. It also features force-balanced subwoofers to give you large bass in a small package that eliminate the annoying vibrations you get from typical speakers.
When you're setting it all up, the Cell Alpha will perform a self-calibration by playing special tones that bounce back to the device's three embedded microphones, so it gets the lay of the land and can fine-tune itself for the best performance in any given room. Naturally, the speakers use WiFi and bluetooth, and there's a corresponding app that lets you call up a music source and control things. They also have USB ports, so you can connect a turntable or other device.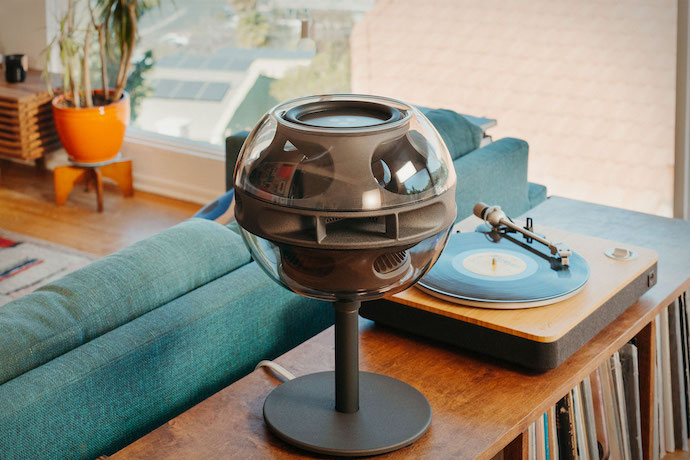 One speaker will get the job done. But if you place two speakers in a room, they will cooperate to fill every inch of your space with sound. It doesn't even matter where they're placed—they work together to create a singular sound field all around you. Move up to three speakers, and now you're operating at peak performance and efficiency. They combine to create a completely immersive sound field, and everything you hear is richer, clearer, and centered on you, so you feel enveloped by the sound like a good bear hug for your ears.
Now, if you do four speakers...
We assume your head explodes, but we're unclear on the exact details.