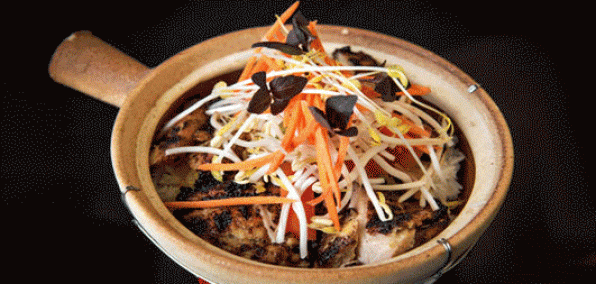 Dear Restaurants,

You're great. Really, you are. It's just that... we found someone. Someone who will bring your butter-poached lobsters and your racks of lamb straight to our door.

Anyway, we hope you understand.

Sincerely,

Us

Meet Caviar. It's a new service that'll do exactly what we just said, and it's now available in Dallas for iPhone and Android.

We've got a few delivery apps these days, and that's great when you're hungry for pizza and sandwiches. Which you often are. But this one's different, because it's specializing in higher-end spots that don't typically deliver. Hey, when you find a market, you exploit it. With steak.

So go to the site or pull up the app, and browse through your options. They are good options. Because here are some things you can summon:

—A 28-ounce porterhouse and a lobster tail from Bob's.

—Grilled duck hearts and some clay pot chicken from Mot Hai Ba.

—An assortment of sushi and rolls from Kenichi.

—A bunch of bacon-topped long johns from Hypnotic Donuts.

—Cured Spanish meats from Cafe Madrid.

And here are some things you cannot order:

—Actual caviar.

Huh.