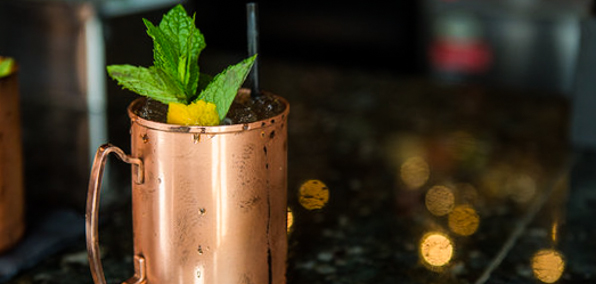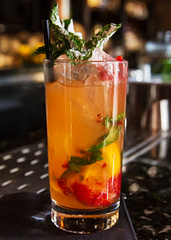 Fact #1:
Whiskey tastes good anywhere.
Fact #2:
Yes, even inside of a shipping container.
Here, we'll prove it...
Become a believer at
Oak & Ivy
, a smashing new whiskey bar serving barrel-aged cocktails inside of a big steel box, now open downtown.
It's all part of Container Park, that outdoor funnery on Fremont Street where you'll now go when seeking A) refuge from the Strip, and B) whiskey.
All the whiskey
.
Inside, it feels like a classed-up version of a neighborhood pub—oak barrel taps, marble bar, bow-tied mixologists.
Post up with some friends at that bar and start with a round of
Peaceful Heats
—a paloma with Milagro reposado, grapefruit and a roasted jalapeño. Or maybe you just came for the whiskey. Fine. Perfectly fine. Ask for the
Angel's Envy Manhattan
with rye aged in Franco-Caribbean rum casks. Or just some... whiskey.
But at some point you'll think, "I could use some fresh desert air." That's when you'll head upstairs to the "rooftop." Great view of the giant fire-spewing praying mantis art installation from up there.
Always with the giant fire-spewing praying mantis art installations.