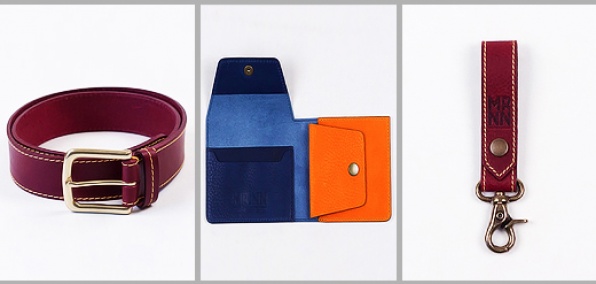 Cows.

You've been good to us over the years. So we want to thank you.

For chocolate milk. For making the steakhouse possible. For inspiring Ben & Jerry's package art.

But most of all, for motivating some British guys to make triumphantly dashing leather accessories and sell them on the Internet.

Thank you for Mr. NN, who is not a Mister but a maker of handmade leather belts and wallets from England's leather capital, online now.

Let's start with Northampton. It's like the Hollywood of the UK, if Hollywood were famous for making leather and not movies. Now some of its local upstarts have gotten their hands on fine leather, and they're not taking "I don't need an exquisitely crafted new card wallet" for an answer.

So sit back and accept hand-stitched, maroon-dyed leather belts that get better with age. Key loops anchored to mighty brass hooks. Minimalist pocket wallets that unfold to reveal an entirely different colored coin wallet on the inside (the old wallet-within-a-wallet gag gets you every time).

And nearly every one of their products is embossed with the "Mr. NN" logo.

Which could double as a monogram if your name is Nicholas Nicholson or something.