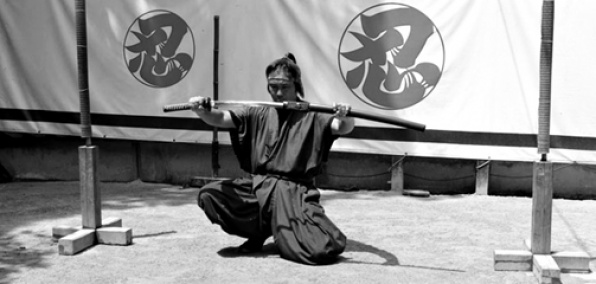 When you were a child, you wanted to be a ninja.

But now, you're older. Wiser. And... yep, you'd still love to be a ninja.

So let's discuss Learn the Way of the Ninja, a seven-night jaunt around Japan where you'll learn real-life ninja skills from a bona fide, board-certified ninja master (among other very Japanese activities), taking reservations now.

Ninjas. Maybe you think they're fictional. Maybe you think that's just what the ninjas want you to think. Either way, it's time to get familiar with the ancient art of the assassin. (Not that things would ever come to that, of course.)

But first: you'll want to find your Zen state. So you'll meet your private guides in Kyoto. You'll take archery lessons. Learn the ancient art of sword dancing. Partake in a four-hour tea ceremony. Boom. Zen found.

At which point, you're hopping the next bullet train to Tokyo. That's where you'll have a private training session with one of Japan's most legendary sensei. As in, he once fended off 13 members of the yakuza mafia and emerged "with barely a broken finger."

Really. It's on his résumé.