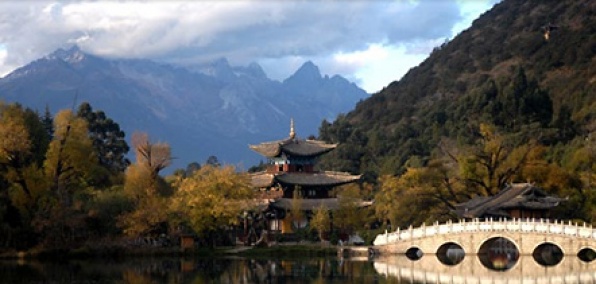 You can always trek out to China—and God knows the sex-crazed pandas and hallucinogenic teas are tempting—but sometimes you need a bit more incentive. Of course, if there's a massive astronomical event that only comes around a few times a century…
 
Introducing the Total Solar Eclipse Tour, a whirlwind tour of the Middle Kingdom planned around a countrywide solar blackout.
 
Think of it as China's greatest hits, skipping over all the sooty industrialism and going straight for the national jugular, starting with the inland capital of Chengdu. You'll get a petting zoo-style tour of the panda farm, a brief turn through the local opera and some of the most authentic Sichuan food you've ever laid chopsticks on, including stewed turtle, goose tongue and a few other options for the less adventurous.
 
Of course, the main show is the total eclipse, and you'll be taking it in from the best possible vantage point: the summit of a sacred Buddhist mountain. After a pre-dawn climb up Mount Emei, you'll soak up the show with the help of your own personal experts on Chinese folklore and astronomy, along with a ready supply of champagne and picnic knickknacks.
 
And once the moon does its thing, you'll even have a little mood lighting.