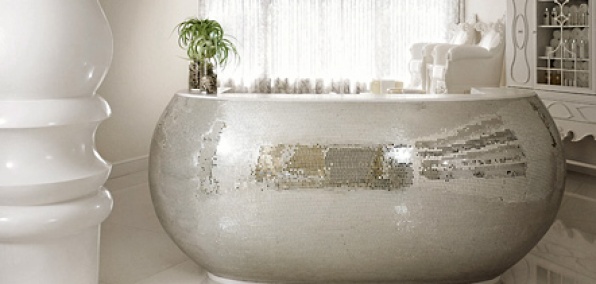 Relaxing at the Mondrian usually involves a caipirinha, a cabana and lots of swimsuited company.
But sometimes you could do with a relaxer that strikes a deeper chord—and never leaves you with a headache…
Welcome to
Agua
, a no-stress pleasure palace set to make a run for the most relaxing spot in all of South Beach, open now at the Mondrian.
Agua is where you'll want to be when bottles of water, Tylenol, classical music and a nap just won't cut it—that is, when your level of tension/hungoverness can only be calmed by the penetrating yet feminine hands of a professional, equipped with the latest masseuse-science techniques and rubdown-enhancing extras, like butter.
Once you make your way to the third floor and check in at the front desk/oversized disco ball, you'll be led past the Princess area (where you may recognize a few ladies from the night before) to one of six treatment rooms.
The extensive
menu
covers pretty much any kind of spa-related pleasure you could want, from the
Gentlemen's Facial
(complete with neck and shoulder attention) to
Deep Tissue
and
Milk and Honey
massages (warm honey, organic sesame oil and milk does a body good…) to even just
Oxygen
, which they say is like cardio for your skin.
But you'll be the judge of that.