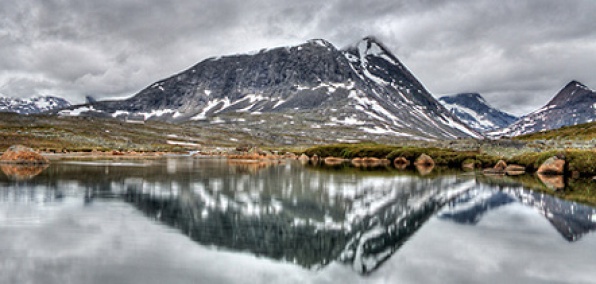 As spring soldiers on, Tremblant starts to thaw and even the
igloos of Davos
melt away. But up in Sweden, the ski season's just getting started—and the scene is just, ah, heating up.
Over a hundred miles into the Arctic Circle lies the tiny resort town of
Riksgränsen
—the legendary destination for any hard-core powder fiend who won't pack away his Volkls come May.
The world's northernmost ski resort, Riksgränsen doesn't even open until mid-February, and the season lasts well into June—when the light of day never leaves northern Sweden. What this means for you: lifts open till 1am, midnight heli-skiing and a buzzing après-ski crowd.
While the masses shack up at the Hotel Riksgränsen, you'll want to find your way to the new
Meteorologen Ski Lodge
, a converted weather station with just 14 mountainside rooms and beds made by hand.
And feel free to sleep in—you've got endless sunlight for unusually affordable chopper lifts and backcountry skiing down to the fjords.
Stop back at the Meteorologen for a fresh reindeer chop and a bottle of red, then head next door to the cozy bar for your first taste of the lingonberry-vodka
Vargtass
.
We doubt it'll be your last…