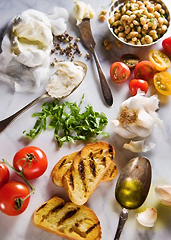 Cooking at home is fun. You should do it more often. It's artistic. It's generally healthier. And people ooh and ahh, and say things like, "Wow, I can't believe you made this. You're magnificent."
But all that shopping, chopping and figuring out recipes—well, that's boring. Frankly, you should just outsource that.
So enter
Madison & Rayne
, ready to fill the vacancies for your personal prep cook and sous-chef, which you didn't even know you had, available now.
They're not delivering you the entire meal to just heat and eat. They know that there's nothing like the meal you make yourself. So they do everything else.
Say you've been promising someone a romantic braised-short-rib dinner. Well, first, that's pretty specific. But second, you're in luck. You'll receive everything you need to create it. Some chopped veg. A little premeasured seasoning. A short rib. You'll still be in charge of all the important parts. Turning on the stove. Boiling water. Following color-coded recipe cards. The hard stuff.
You can trust the chef, too. He was once Shawn McClain's No. 2 at Spring. So you'll go online and select among 10 recipes he's devised. Then, one Tuesday, you'll find an insulated bag filled with all the steaks, rice, onions, eggs and kohlrabi you need for the week.
No, it won't include a dishwasher.