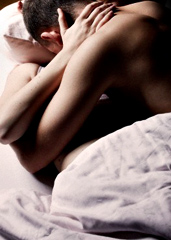 Fun Fact: February 13 is Mistress Day.
Now, apropos of nothing, here's how to book hotel rooms around the city for just a few hours.
Accept that you live in a world where
Dayuse Hotels
exists. It's a website that offers short-stay hotel rooms at legitimate places of lodging around New York.
We won't beat around the proverbial bush here (at least not for more than a few hours)—the potential for abusing this is great. And... hey, it's your business. We're sure you've got a perfectly valid use for it. No judging here.
Officially
, this is merely a logical way to orchestrate an impromptu business meeting or client lunch. Or—their words, not ours—"location filming and photo shoots." Just a means of securing some free wi-fi, printing capabilities and a... closet safe for a while. Nothing untoward at all.
And this won't take place at that seemingly abandoned building over on the West Side Highway. You've got 18 hotels to choose from, including the Mave in Midtown, Hotel Indigo in Chelsea and Blue Moon on the LES. Then, you know, there's a Best Western near the Newark airport (some meetings just need to happen regardless of conditions).
All you've got to do is visit the site, choose a hotel and time, and show up. You'll have four to six hours to conduct your business.
Enjoy hell.