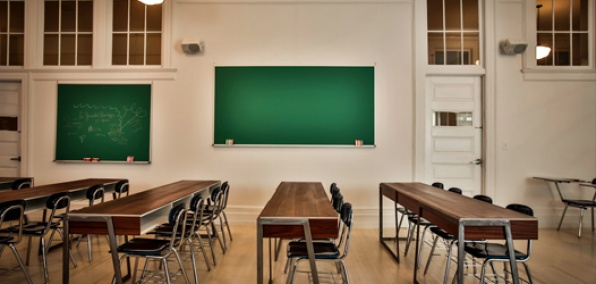 Just some huge news out of the museum-cafeteria world today.

A comeback story. A tale of redemption. An inspirational saga. It's even got a horse-related twist ending.

It's M. Wells Dinette, the long-awaited revival of Queens's most beloved foie gras–having diner, now serving as MoMA PS1's cafeteria and opening Thursday.

M. Wells once gave you reason to go to Queens. A reason involving escargot-implanted marrowbones. In a diner. Then, one day, as quick as it came, it was gone. But now, like a phoenix rising from the ashes of a bad lease agreement, it's back.

If your third-grade snack time had consisted of foie gras flan, rabbit terrine and whipped-butter-and-caviar sandwiches, it might have looked a little something like this. A chalkboard menu and rows of communal tables and desks all facing forward toward the gleaming stainless-steel open kitchen. You'll pass notes have a seat and get acquainted with the new sensation that is deconstructed clam chowder (complete with compartmentalized cafeteria tray).

Just know a couple things going in—first, it's only open during museum hours and for weekend brunch. So maybe you've got a "real bad cold coming on" that's going to require a day off and a midday "doctor's visit." Secondly, there's horse tartare.

Didn't see that one coming.