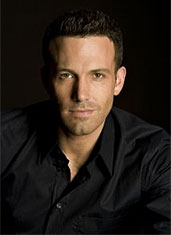 Ben Affleck:
Hollywood Boston guy of note. Lover of Jennifers (see: Lopez, Garner). And thanks in part to his new film
Argo,
about the declassified secret CIA "exfiltration" mission to save six US diplomats during the 1979 Iranian hostage crisis, a pretty solid director. We sat down with him for a few minutes to talk Red Sox and how to court a Boston woman.
UD:
Did you consult with any actual "exfiltration" experts to get into the role?

BA: I mostly spent my time with Tony [Mendez], who was around and who has these kind of amazing stories. You get caught up in making a movie and thinking that you know what you're talking about or something, and then you sit down and talk to somebody who sort of cavalierly talks about "Well, we went into Southeast Asia and we had to get this guy out during Vietnam," and you just think, "How could you have this for a living? For a life?" I generally know that I would panic, that I'd get there and be like "He's f**ked, we gotta leave."
UD: Did you have any strategies for "exfiltrating" the Sox out of their current woes?

BA: Something's gotta change. At 16 1/2 games back, I think it's just a reboot now. I'm just glad the Pats' season started so you can kind of watch Tom Brady be a genius and not think too much about it. I mean, they got rid of Tito, and Tito to me was a great manager. He had gone all the way twice. I also heard [Bobby Valentine] had a good reputation. Hard-nosed, serious guy, smart baseball guy. But sometimes... it's like the movies. You're in a movie, you do your best, the movie f**king blows up and, you know what, it may not be your fault, but you gotta eat it a little bit. We will see.
UD: Any high notes about the team?

BA: I like [Ben] Cherington.
UD: Anything else?

BA: What I like about it is, unlike when I was a kid, I feel like they're not just trying to spend as little money as possible to fill the seats. I feel like they want to win.
UD:
And then they make up stuff like your birthday curse.

BA: Unbelievable. Like, I'm cursing
them
?! You f**kers cursed
me
! Every year I have a birthday, and the one thing I find is the f**king Red Sox lost! For one time, can I get a win on my birthday for the last 14 years? Although I hate to say, they lost on a lot of people's birthdays. Raise your hand if they lost on your birthday.
UD: If Boston were a woman, what kind of woman would she be?

BA: I don't know how to answer that on the record. She would definitely be a tough woman whose beauty was revealed. But when it was revealed, you'd have a deep, abiding fondness for her.
UD: How would you court her?

BA: I hate to say it, but you'd have to take her out drinking.