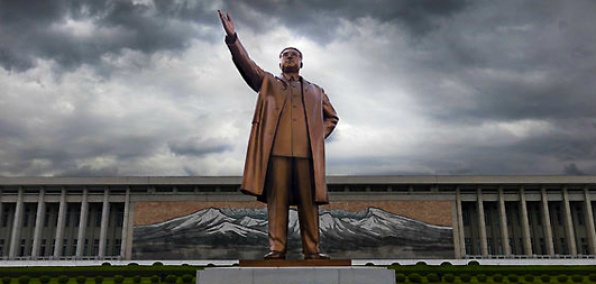 Completing your global fix-it list has its own rewards:

Negotiate a supply agreement with OPEC or convince a Greek to pay his taxes, and it looks great on your résumé. Similarly, tour a North Korean glass factory without asking too many questions, and you get to go bowling.

Presenting Political Tours, a set of high-access field trips to troubled nations of the past and present, taking reservations now.

Don't picture this as crass, voyeuristic disaster tourism. But rather, you, embedded in war zones and other hot spots with experts and a light lecture load to widen your perspective.

Take Serbia. Your guide there has brokered peace accords and written the book on Slobodan Milosevic (literally: published by Duke University Press). Now, he'll be leading you on a whirlwind tour through the rubble to try to piece together where it all went wrong.

Then there are the active "hot" zones. In Libya, you'll interview a judge hell-bent on reestablishing law in a post-Gadhafi world. And in North Korea, escorted by a top East Asian economist and state-issued handler at all times, you'll visit preapproved factories, venture into the DMZ (don't bother bringing a camera), even roll a few frames in the hermit kingdom's lone public bowling alley.

Word has it, the Dear Leader has bowled a 300.