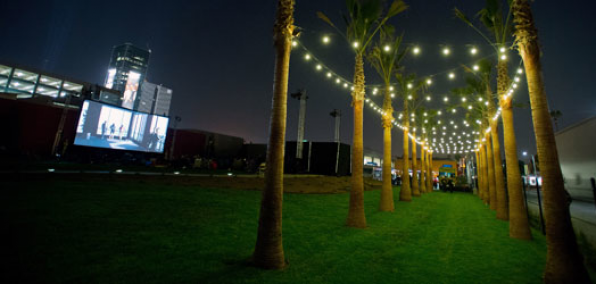 The good news is, Hollywood hasn't dared to try and remake Ferris Bueller's Day Off.

Yet.

The better news is, you can catch it on the big screen this summer anyway.

With baskets full of wine and cheese, spread out on the welcoming grass of Hollywood's new backyard...

Introducing Oscars Outdoors at Academy Hollywood, your new outdoor movie joint from the kind folks who hand out the Oscars—tickets go on sale this Friday.

What you're looking at here is a 40-by-20 screen mounted over the lawn of the Academy's new Hollywood complex, and they're making movie night real easy for you.

1) Take a look at the calendar of Friday and Saturday night screenings happening throughout the summer—think Oscar-y classics like Casablanca and more modern, less award-winning fun stuff like Raising Arizona. (Cage was robbed.)

2) Get tickets. They're five bucks.

3) Show up at 6:30pm, when the gates open, and park in the free lot. All you need is a blanket, some low chairs... and as much wine and cheese as you and your date can carry. (Surprisingly strong, that one.)

4) Don't worry if you forgot the food. There'll be a rotating cast of trucks on-site, selected to complement the movie being screened.

Let's just say the casting couch got a little strange.